As an anime enthusiast and lover of Asian pop culture, it has always been a dream of mine to visit Japan. My wish came true earlier this year when my fiance and I spent two weeks traveling around the country, during Cherry Blossom season! I spent three months learning basic Hiragana in preparation for our trip.
But of course, three days into my trip, I lost my phone (after a wild night in the Red Light District but I digress). I had to settle for taking pictures with my big a** iPad and teaching my fiance some photo tips and tricks so he could capture everything I wanted to remember.
I will say that not having my phone was nice because I was fully present in whatever I was experiencing. It was not so nice when we occasionally got lost. (I also had to teach/force my finance to use Google Maps since he despises the app and prefers the "Maps" app. Maps is trash; I said what I said).
Below I present my informal Japan travel guide: my "fulfilling my Sakura dreams" candid recap of all that I did and saw while in Japan.
Fulfilling My Sakura Dreams: A Candid Japan Travel Guide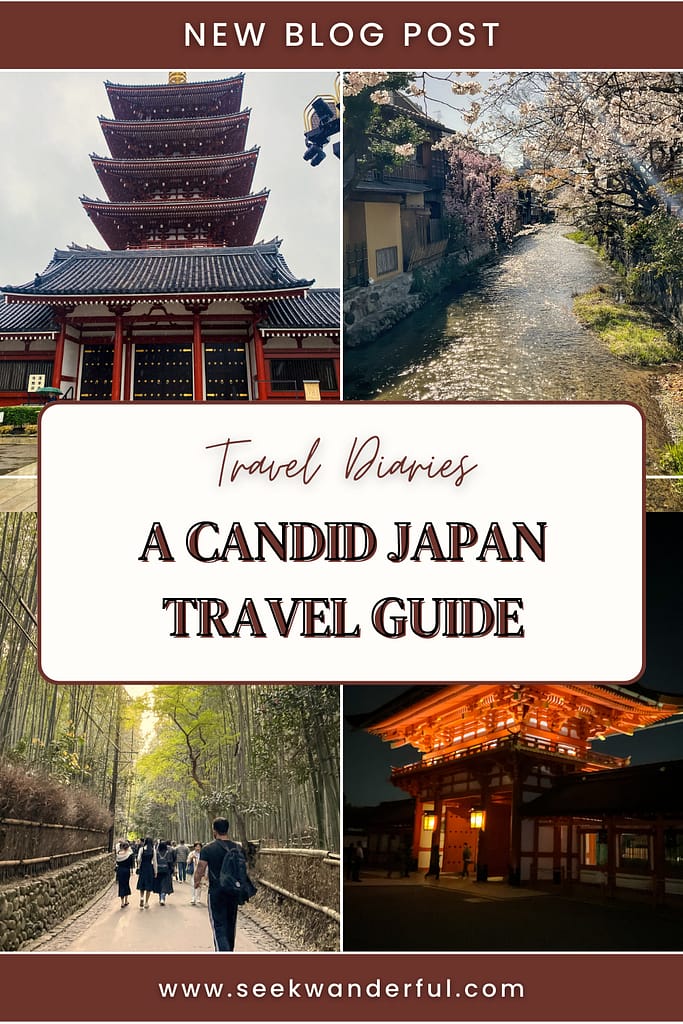 As a Booking.com affiliate, I may receive a commission if you book a stay through my Booking.com affiliate links.
Tokyo
My fiance got approval for our vacation in mid-January. We planned to visit Japan the last week of March through the first week of April. With Japan opening its borders for the first time in 3 years since the height of the pandemic, and with Cherry Blossom season right around the corner, most hotels were already sold out.
For hotels with availability, only smaller accommodations were available to book (less than 100 sq ft). We luckily found a great stay at Sotetsu Fresa Inn Tokyo Roppongi, where we booked a Twin Room (152 sq ft). It was smaller than what we are used to but it was definitely comfortable and the staff was amazing.
Some of the things we did and saw in Tokyo: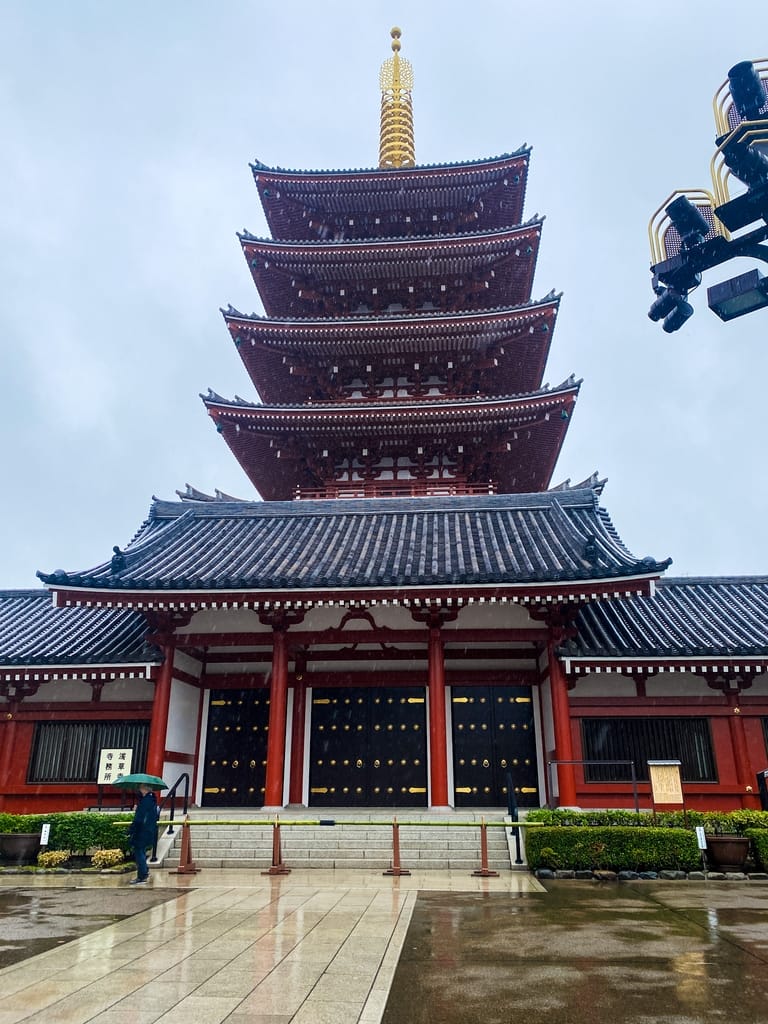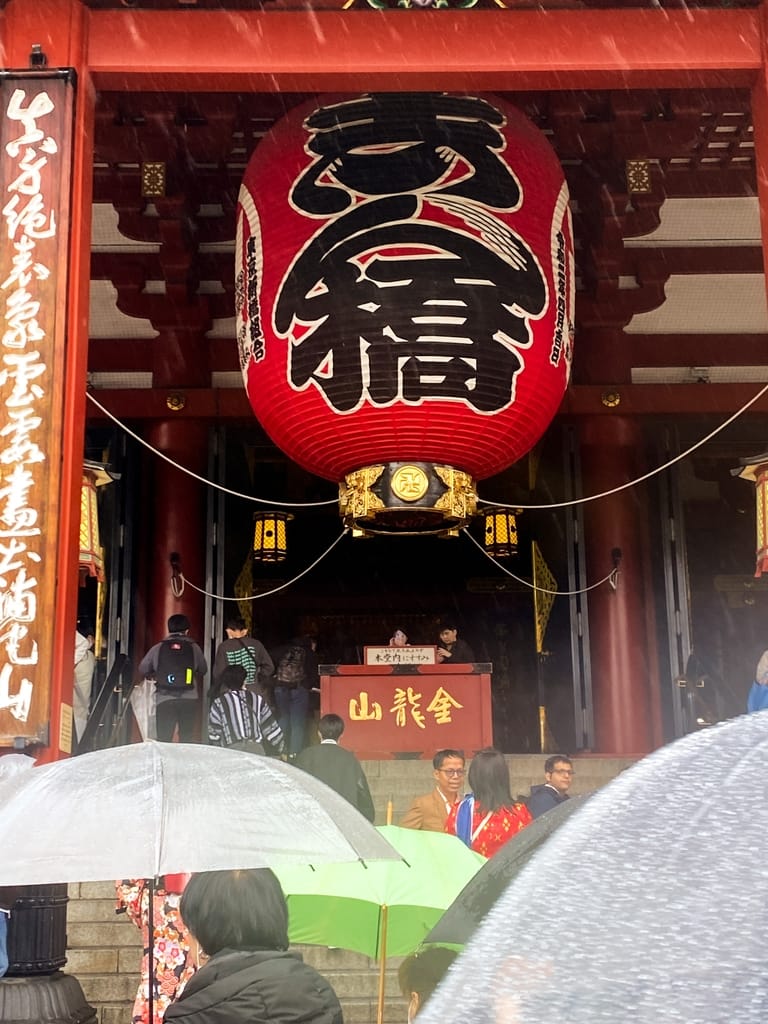 Toyosu

Becoming one with art at Tokyo's teamLab Planets. FYI you don't wear shoes or socks in this exhibit because there are areas where you will walk through water and climb over things. They have lockers on site. If you wear a dress, make sure you wear shorts underneath.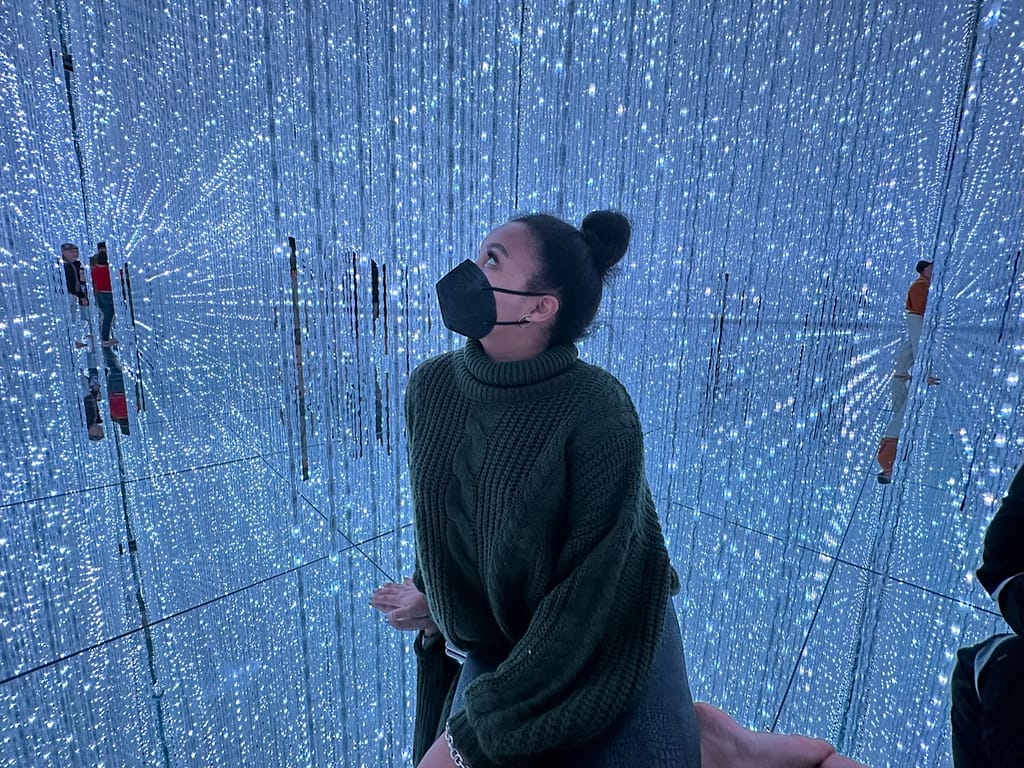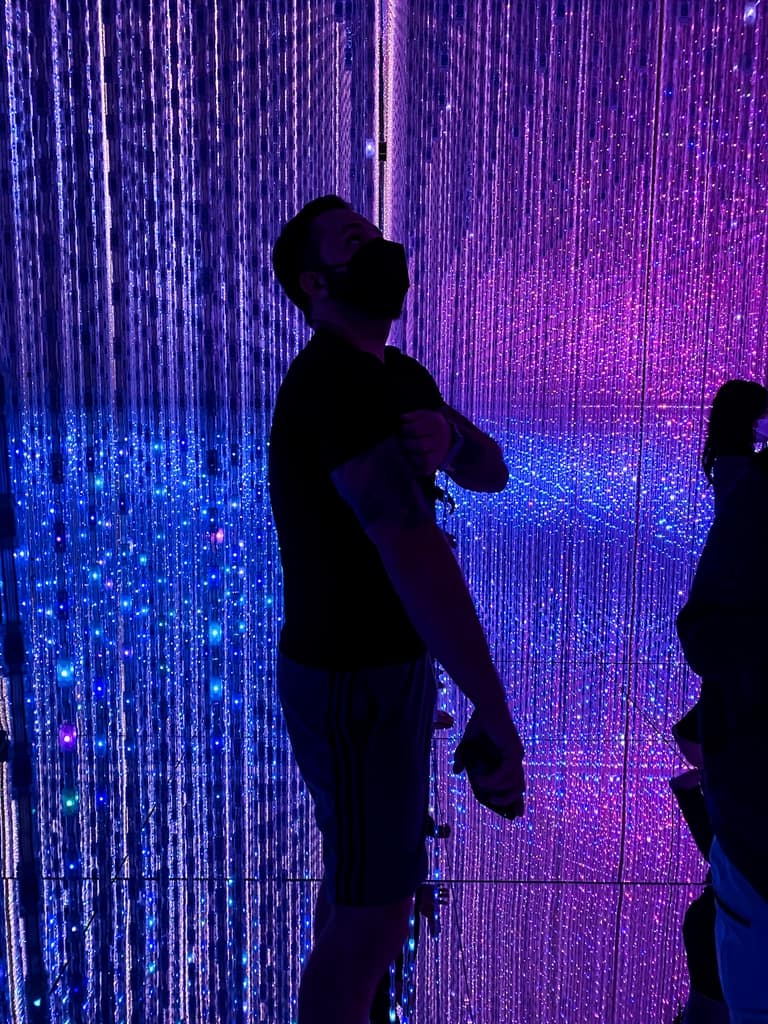 Ikebukuro

Fangirled over the BL section in Animate Ikebukuro, one of the world's biggest anime stores. It has 10 floors! I did not purchase anything here because the line wrapped around the entire floor.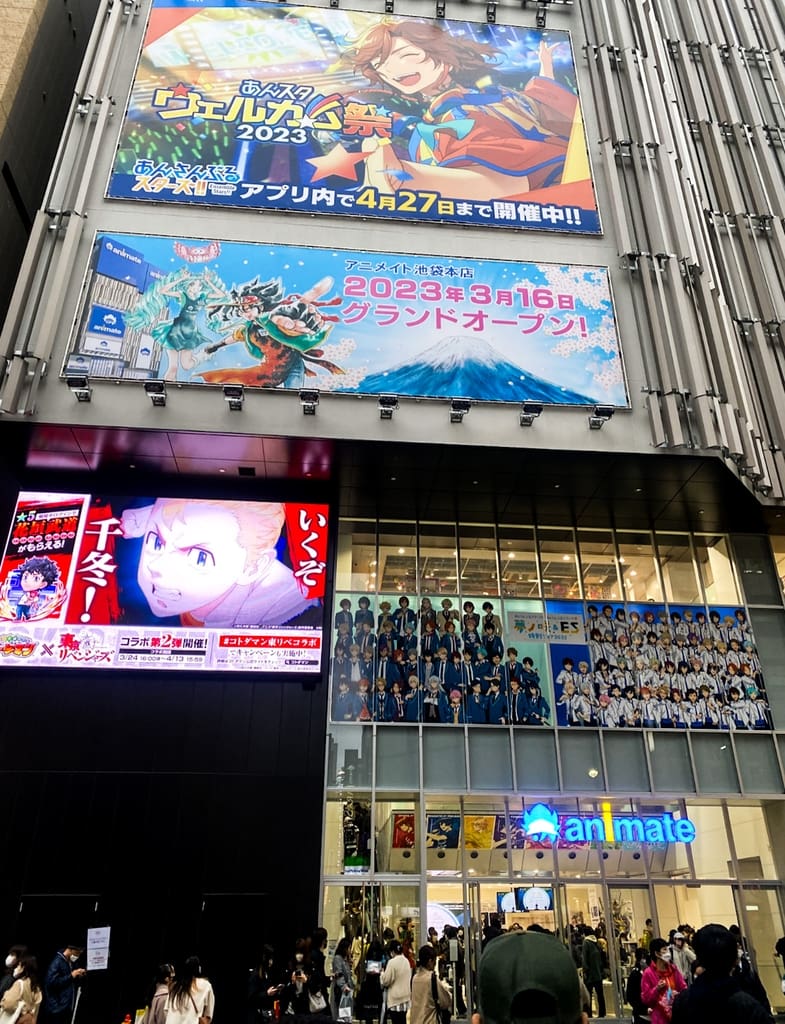 Akihabara

Buying retro game consoles, games, and gear from Super Potato.
Purchasing manga, doujinshi, and figurines from Mandarake.

Shibuya

Spent hours playing arcade games. I got my fill of Taiko no Tatsuji!
Walked across Shibuya Crossing.
Drinking in the tiny bars found in Nonbei Yokocho (Drunkard's Alley).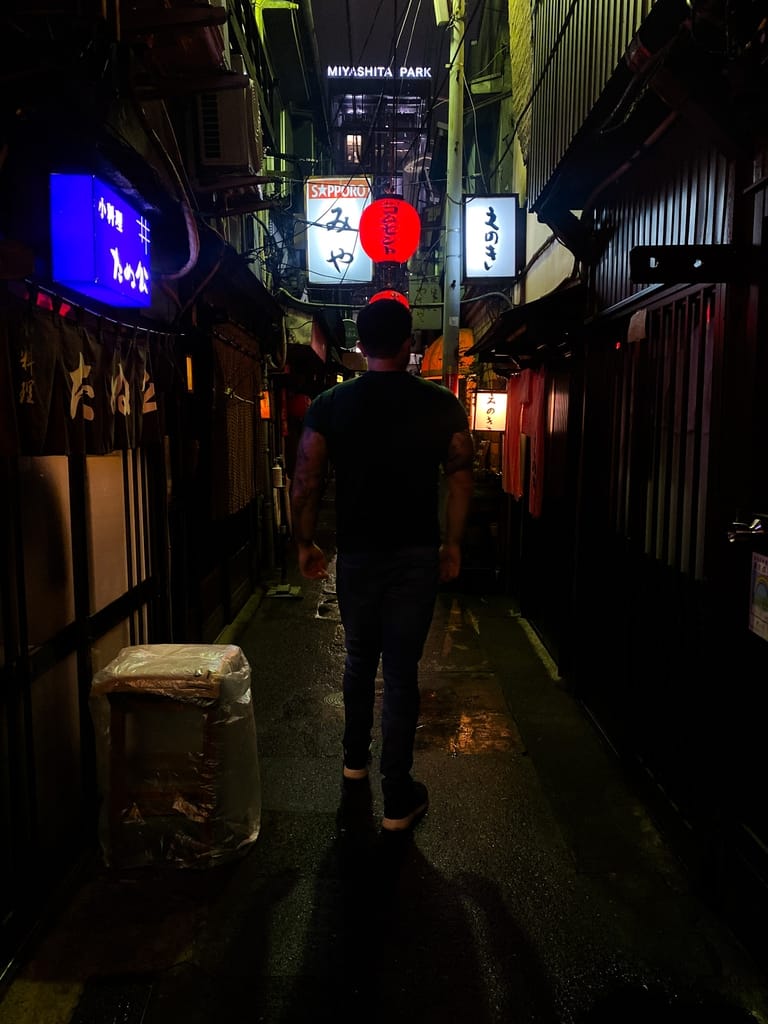 Shinjuku

Unknowingly gambled at a Pachinko parlor…details are in the highlights section.
Drank at popular and off-the-beaten-path bars in the Golden Gai. One older bartender, who did not speak English, said my Japanese was really good and served us some of his own dinner!
Visited my first peep show and a ladies' bar in the Red Light District. At the ladies' bar, this man left his servers to chat with me, my fiance, and our servers instead!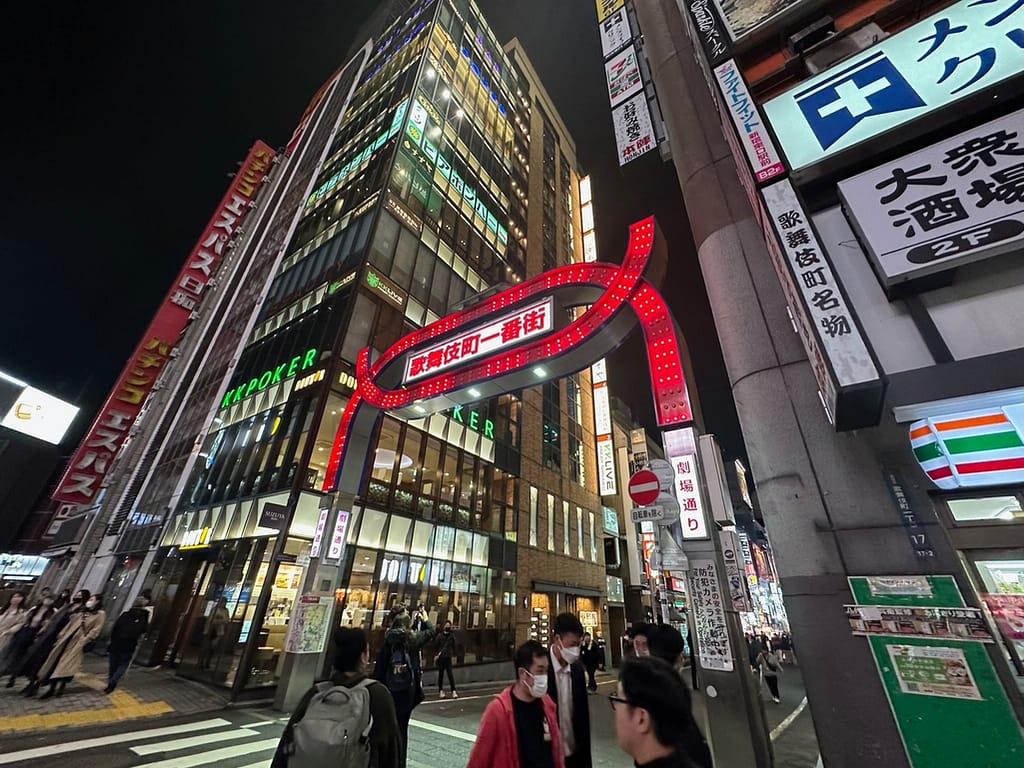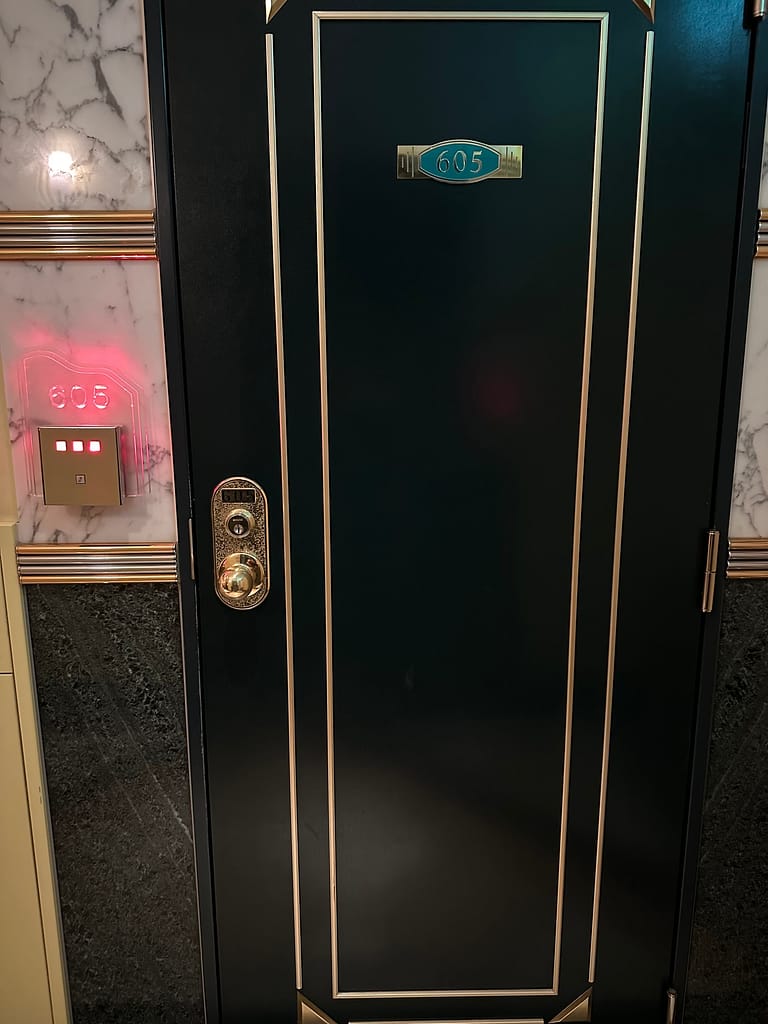 Tokyo Highlight:
Walking into what I thought was a pinball arcade but was actually a Pachinko parlor. Because it was so obvious I did not know how to pay, attendants took turns helping me out. Literally positioning my hands on the machine and telling me when to move or not move.
When I got tired of playing, they walked me over to an area to claim prizes; I chose local beer and snacks. What puzzled me the most is that they gave me a gold chip and told me to exchange it across the street.
Apparently, my chip was worth 10,000 yen that I won!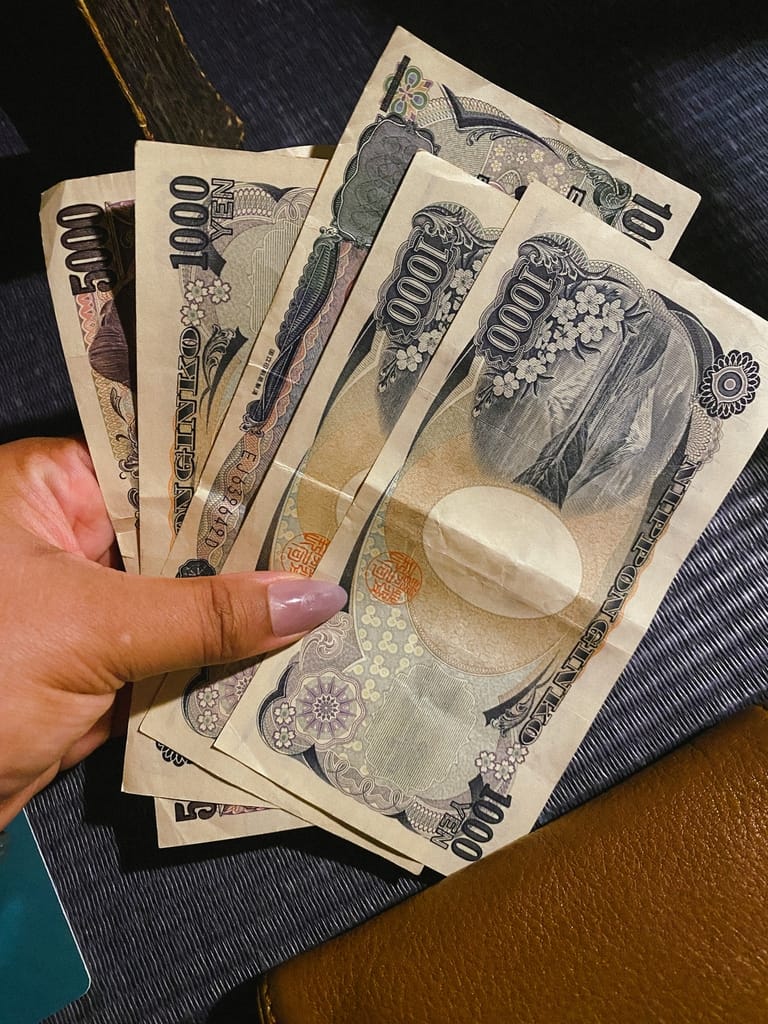 Kyoto
After four nights in Tokyo, we headed out toward Kyoto for another three. My goal when visiting Japan was to stay in at least two different Ryokans. In Kyoto, we stayed at Ryokan Kohro, most known for its traditional design with modern amenities.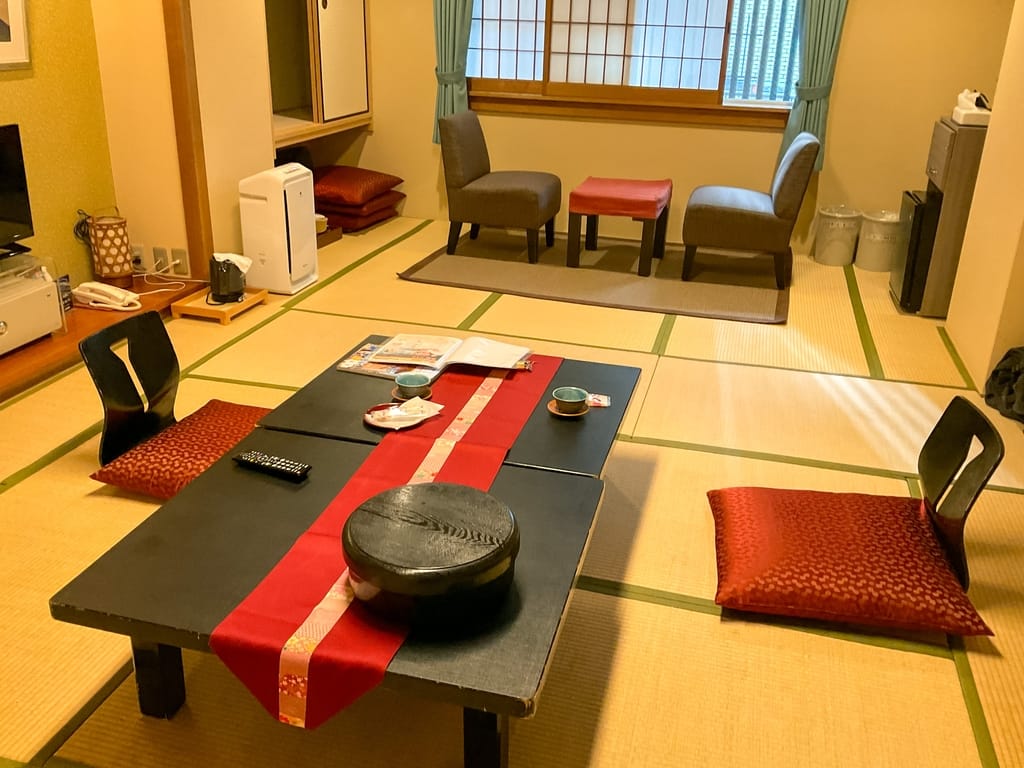 In general, a ryokan is a traditional Japanese inn that offers a more personalized experience for visitors. That usually includes being welcomed at the door during your stay, having an assigned attendant, sleeping on a futon bed, and being offered yukatas to wear around the property.
We paid extra to enjoy a traditional kaiseki breakfast daily in our room and it was well worth the price with how delicious it was. Our lovely attendant would deliver food to our room and explain what was being served in Japanese every morning (while my fiance just smiled and nodded not understanding anything being said).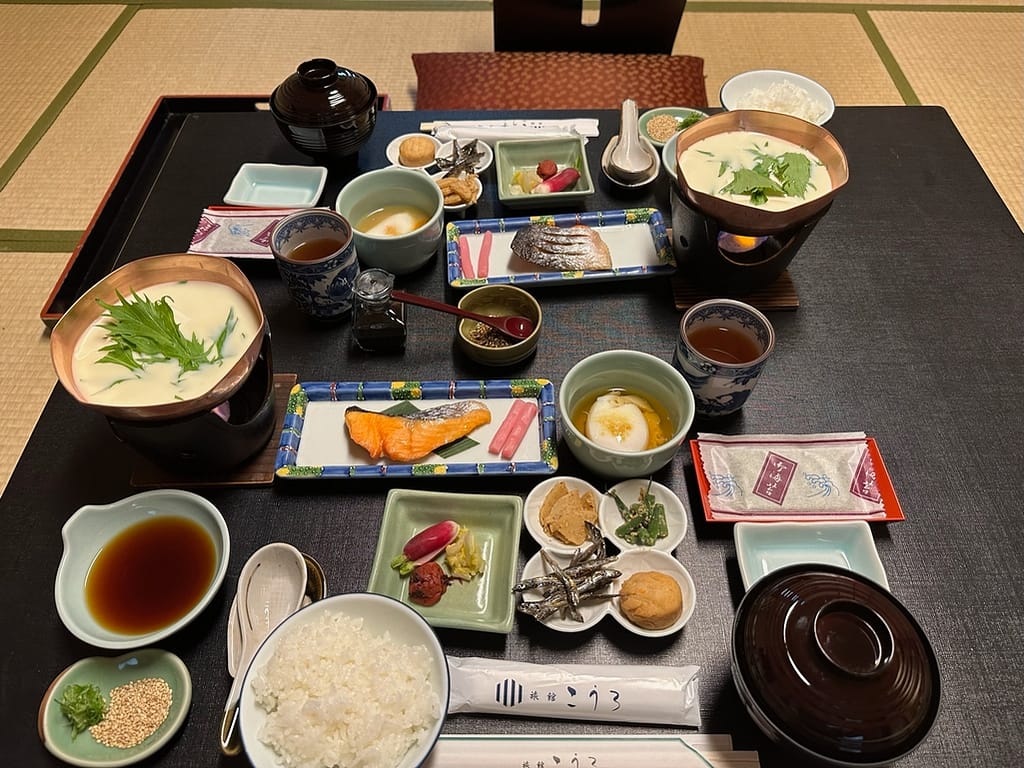 Ryokan Kohro also has a public onsen. It was my first time bathing in an onsen with others and it was so relaxing.
Some other things we did and saw in Kyoto: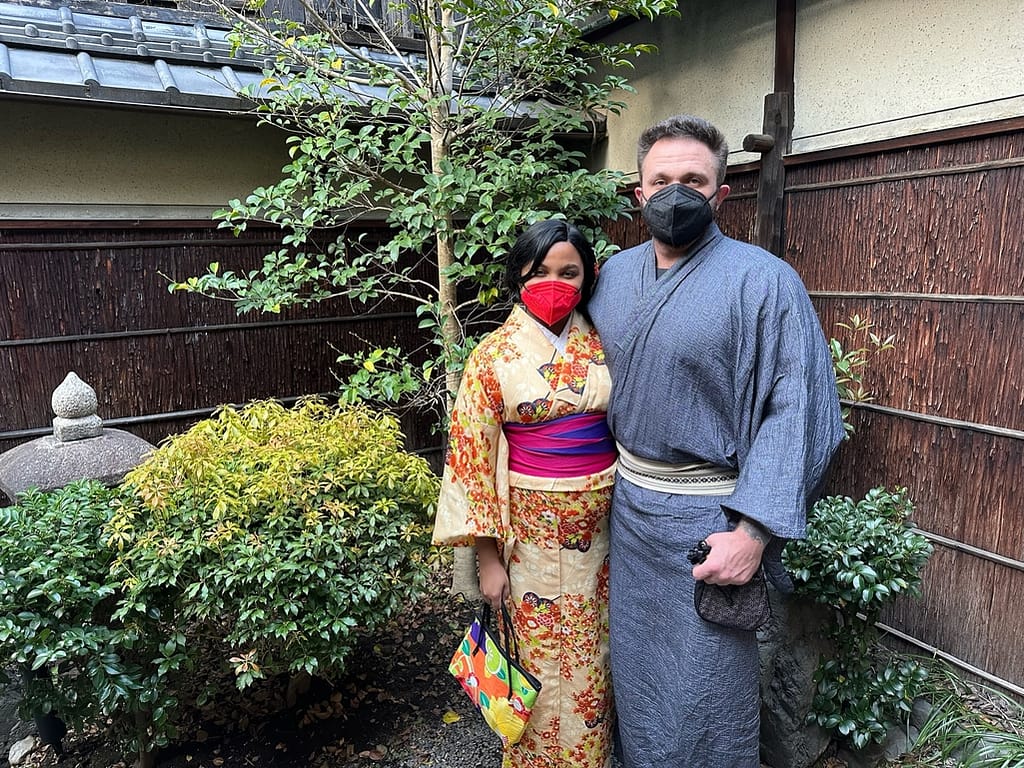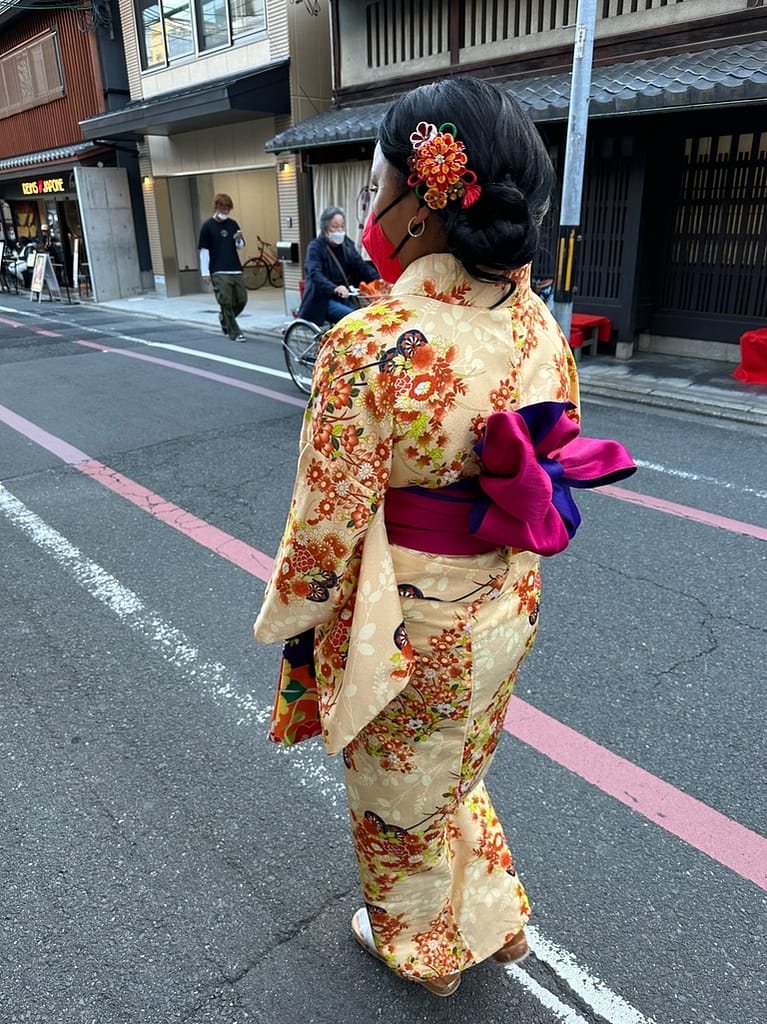 Visited Yasaka Shrine where we got to enjoy a Cherry Blossom festival. Then we wandered the streets of Gion.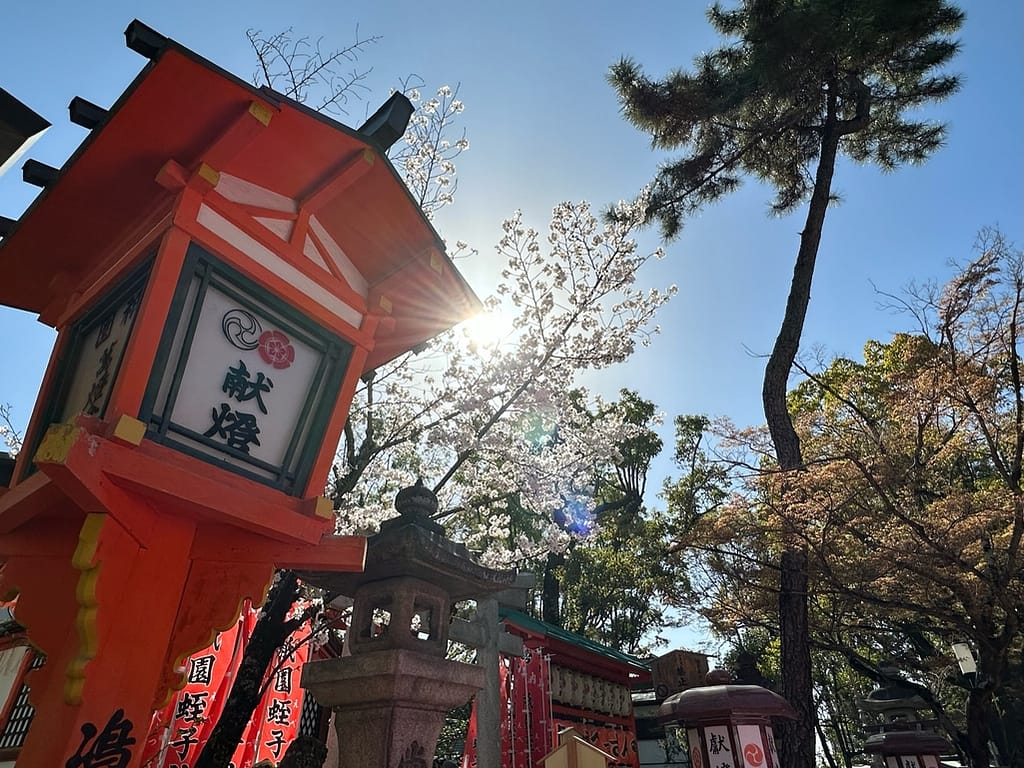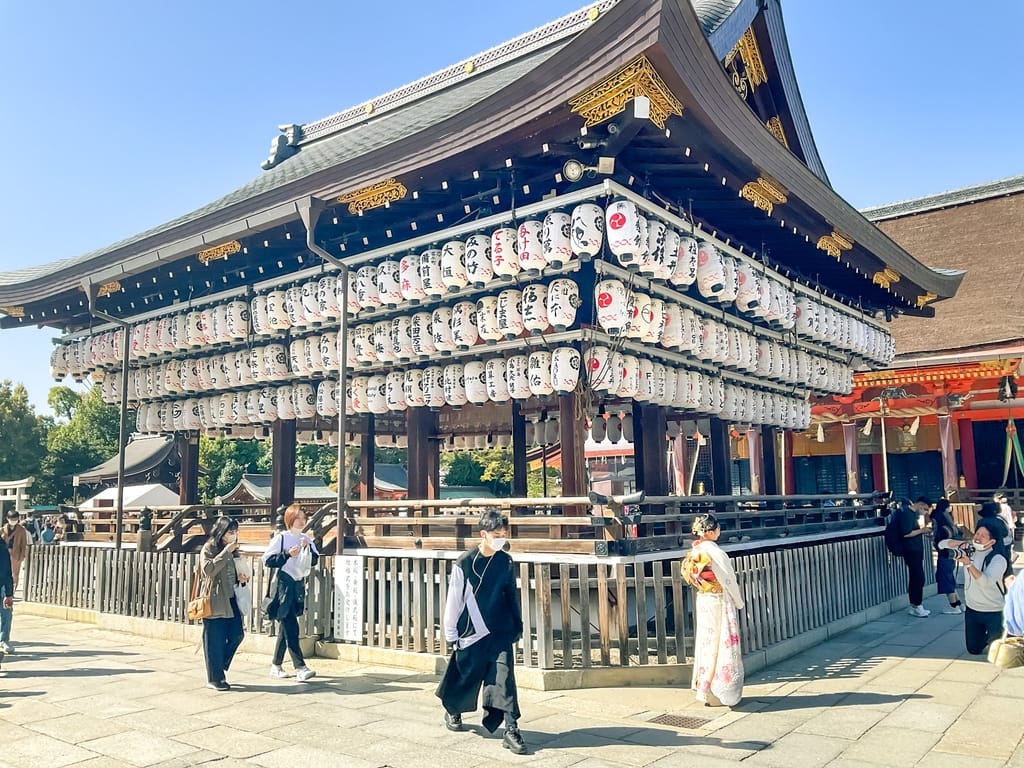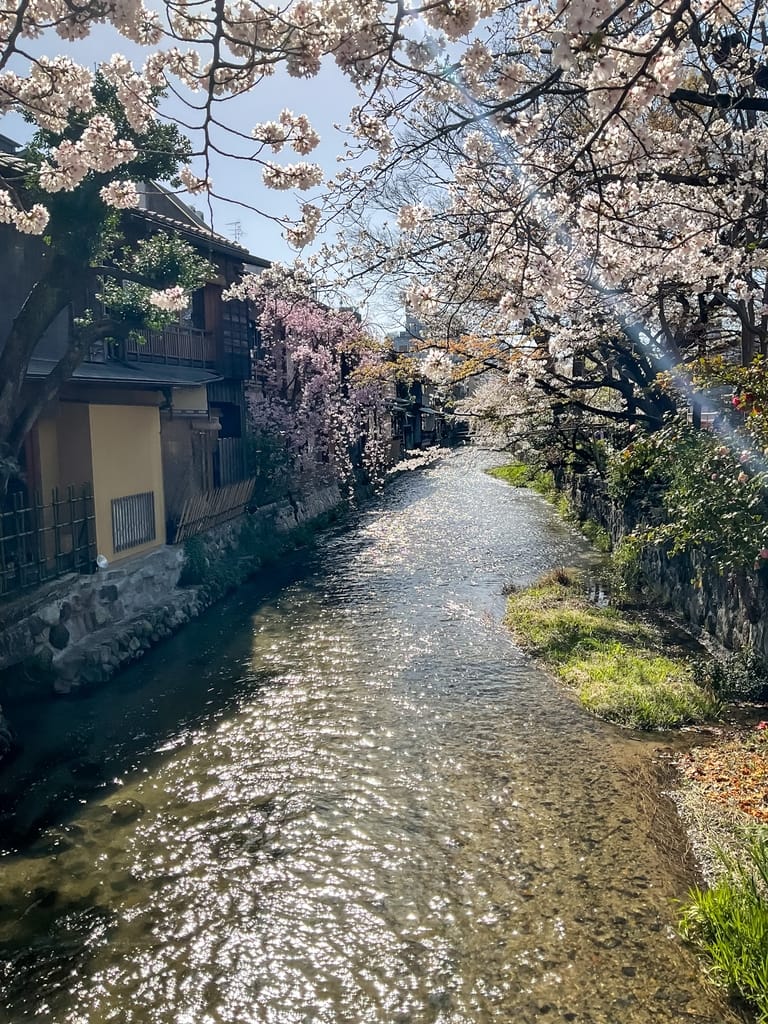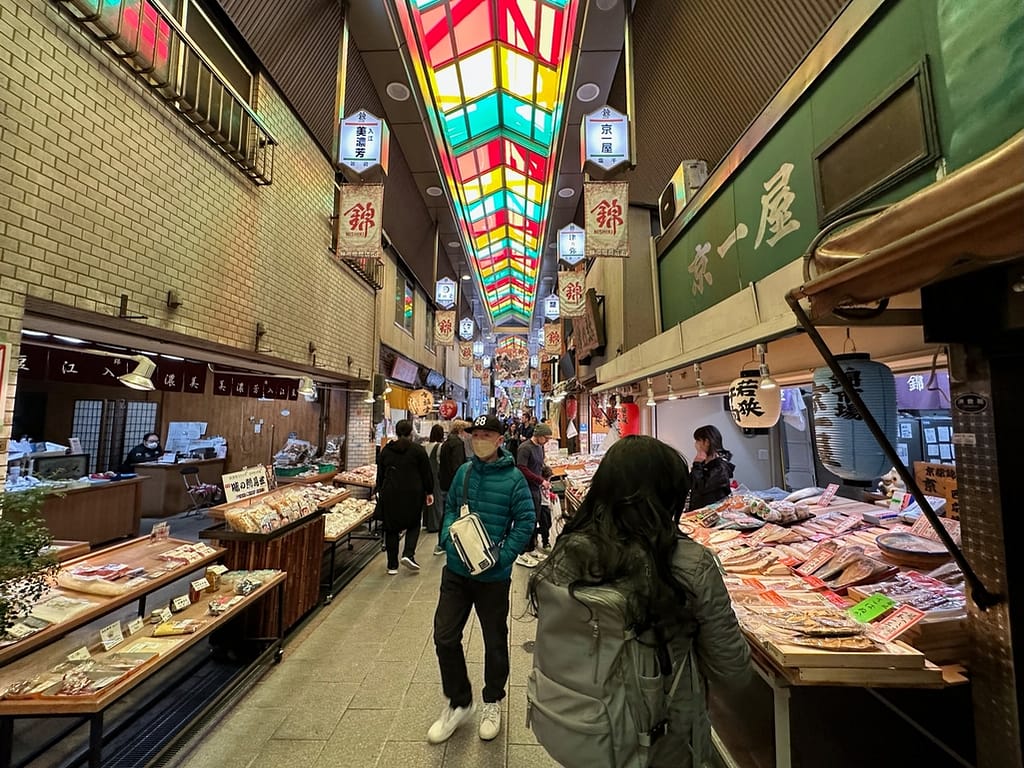 Visiting Fushimi Inari Shrine (Tori Gates). We went at night time (it's open 24 hours) when it was less crowded. Most people will suggest going in the mornings. I suggest going at night because everything is lit up nicely so don't have to worry about stumbling around in the dark.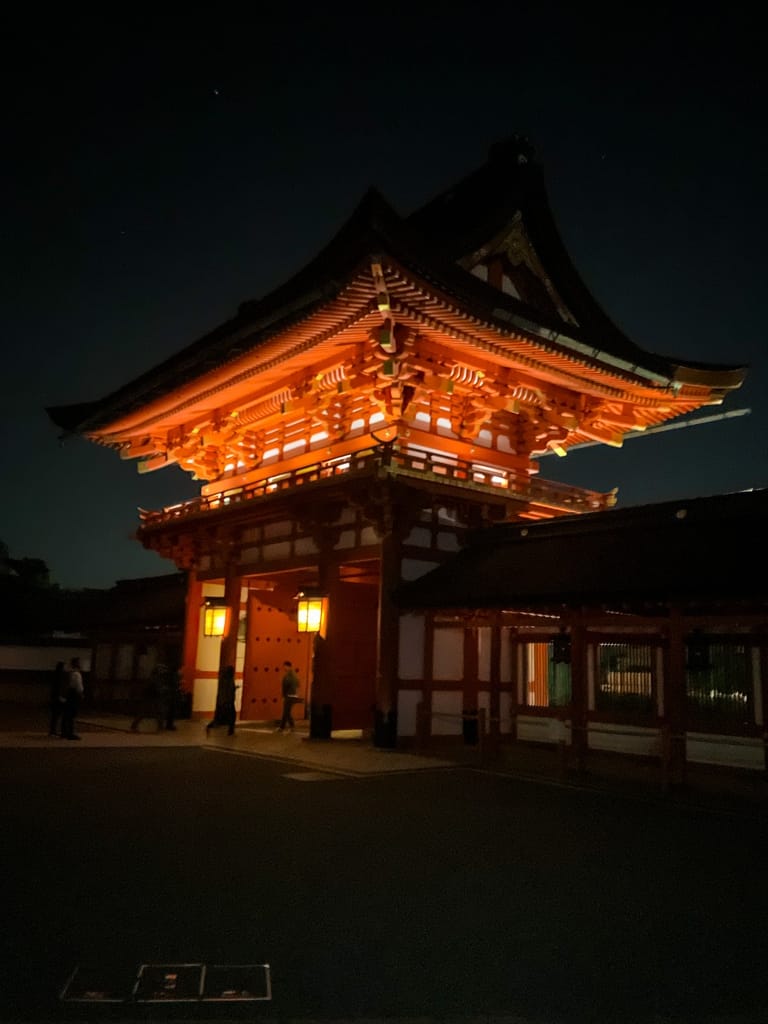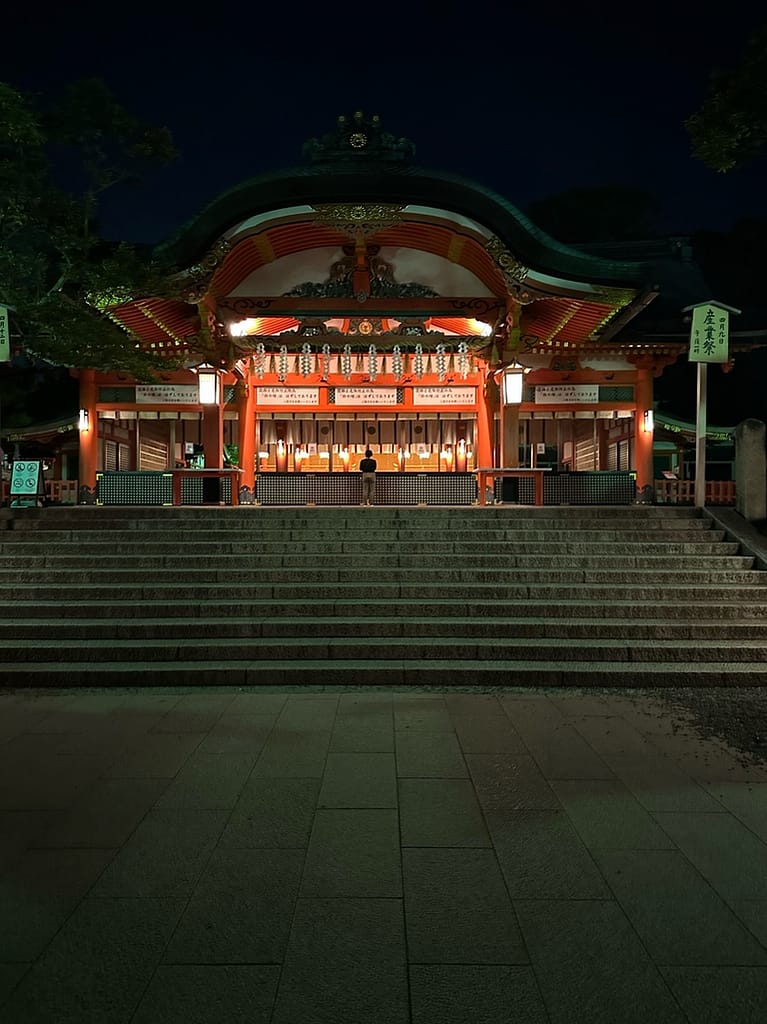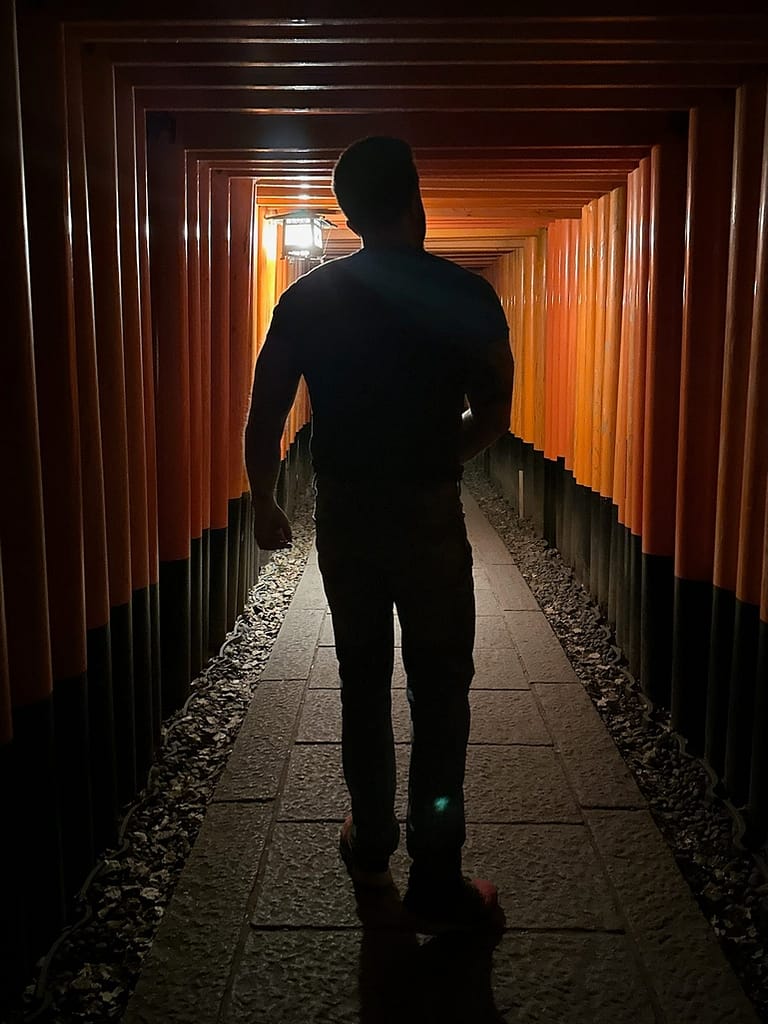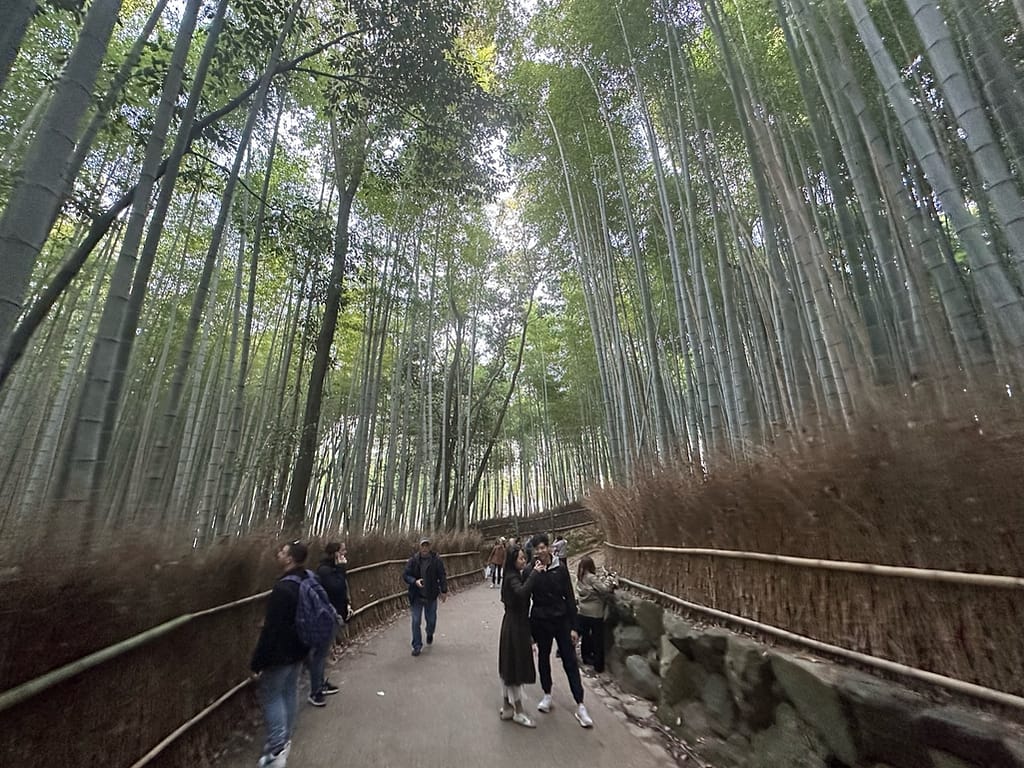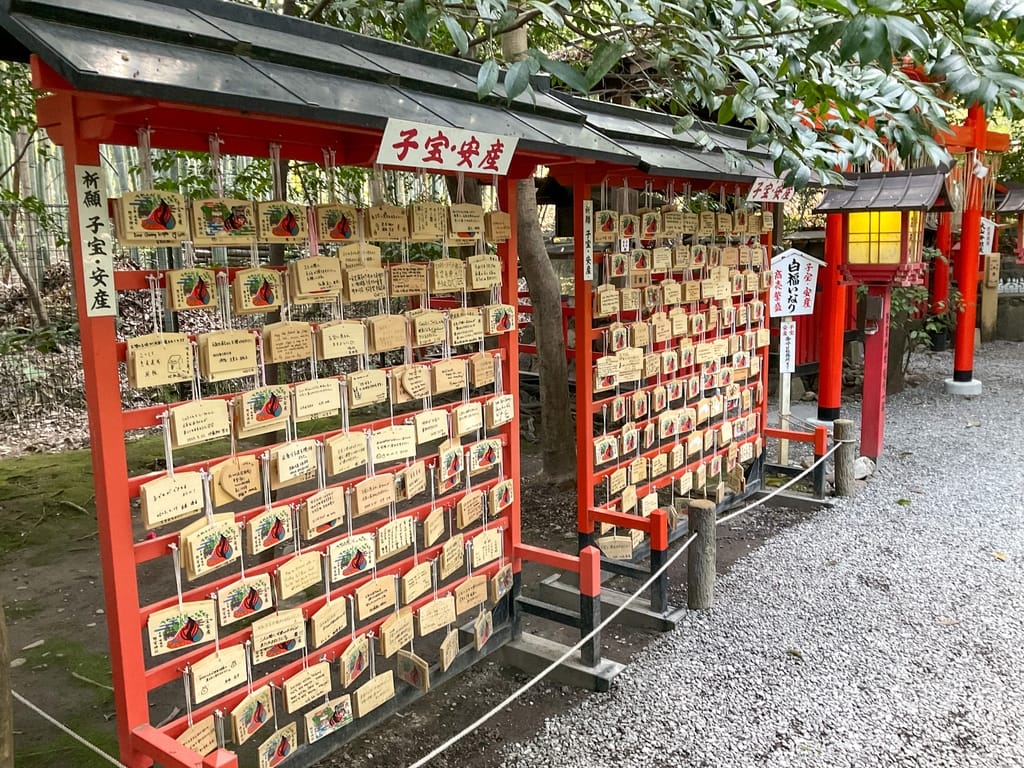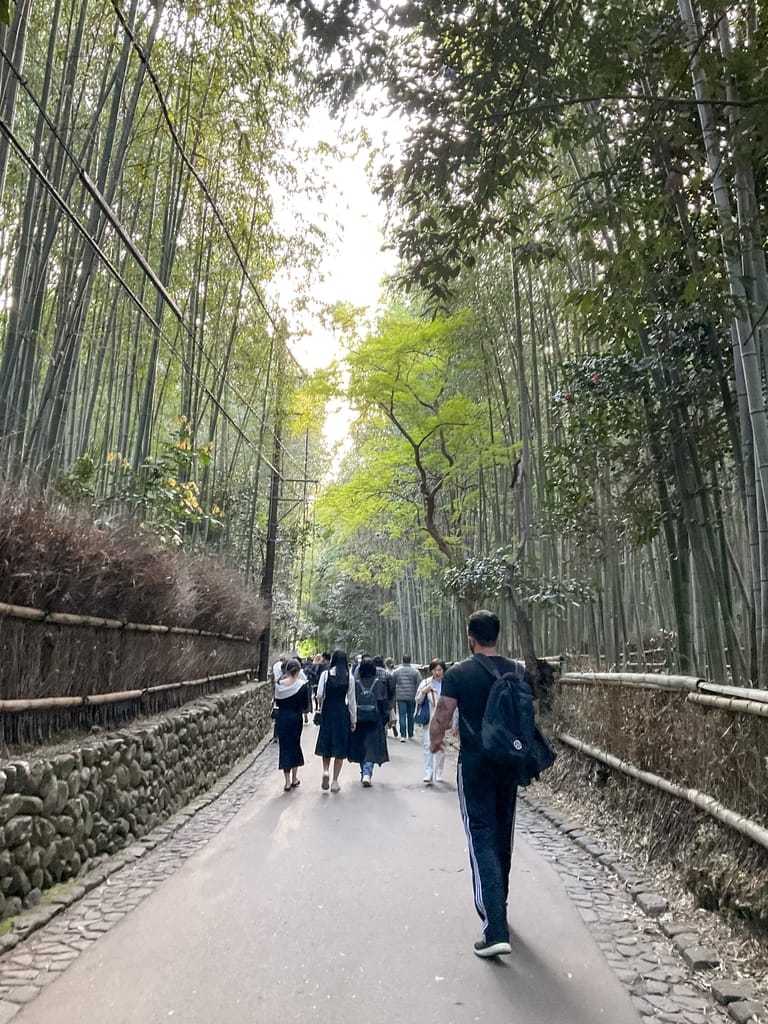 Kyoto Highlight:
We were walking back from a local laundry mat and stumbled across Sharp Zacoya, a sushi restaurant on a quiet, random street. It was the best sushi we ever had!
On top of that, I decided that if I was going to eat uni for the first, this was the time. Again, delicious. Check them out on Instagram.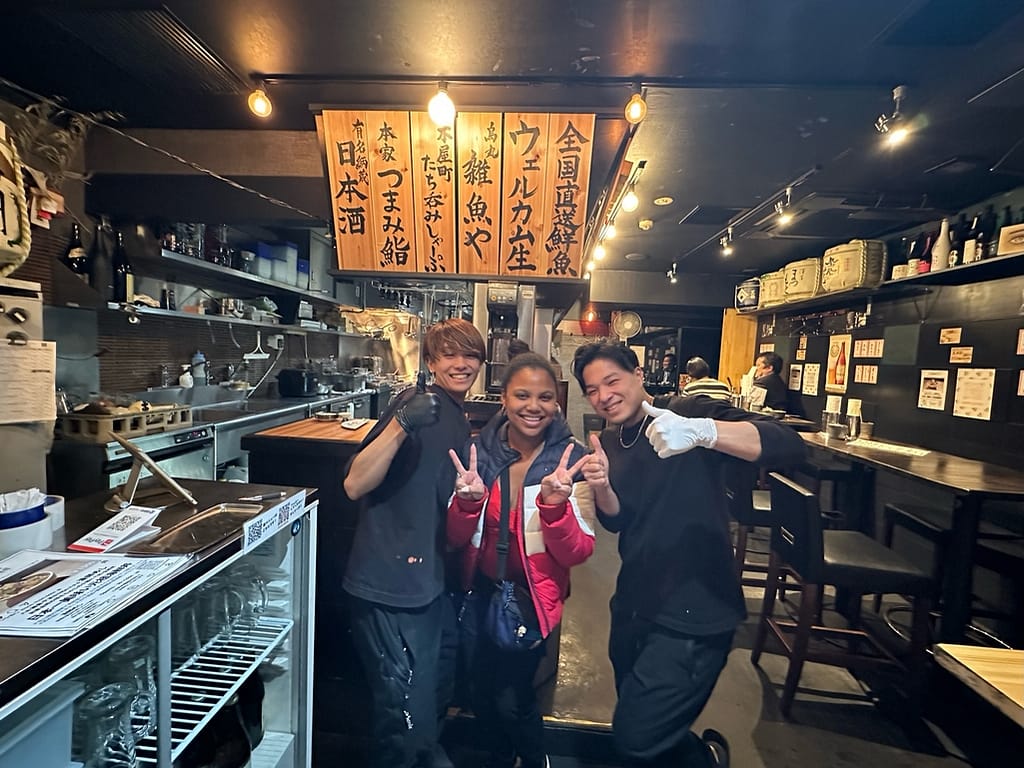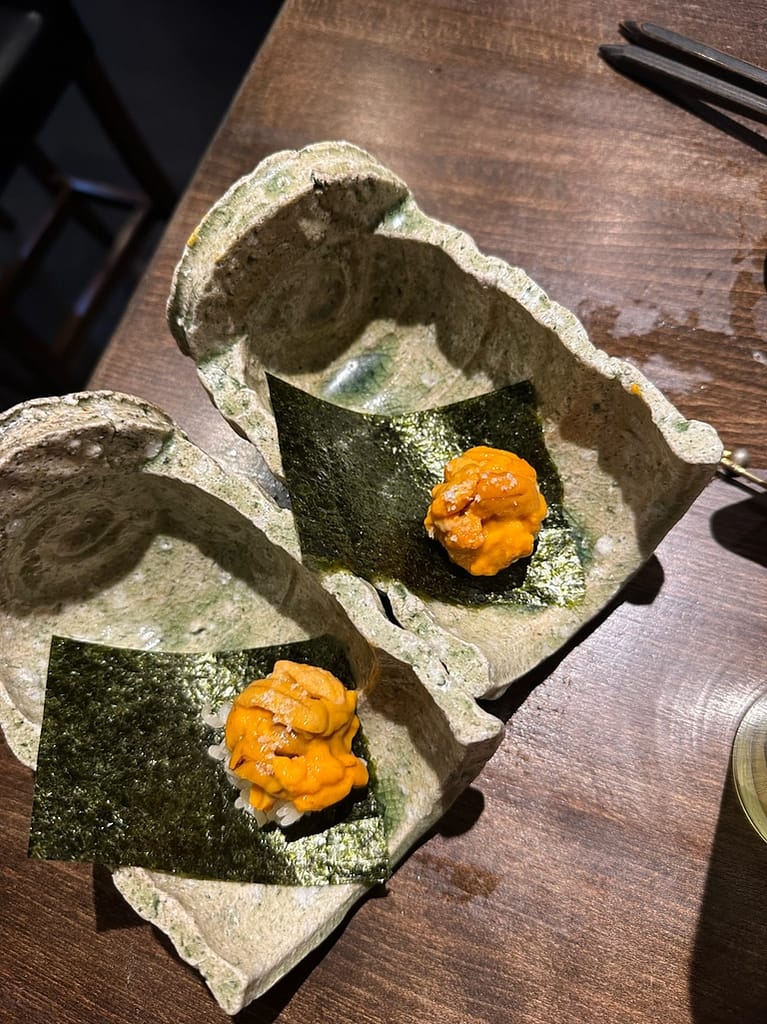 Osaka
Let me back up and explain that we failed at sending up our travel itinerary. We flew into Tokyo for the start of our vacation. However, we got lucky and secured tickets to the Osaka Grand Sumo tournament at a later date after we booked our hotel stay in Tokyo (and we were too tired to make adjustments to our whole trip). The tournament took place in Osaka the day after we flew in.
After a long day of traveling by plane, we jumped on the Shinkansen the next day to make our way down to Osaka to watch a Sumo Tournament. The ride took three hours…and back to Tokyo that same evening (another three). Despite two days of extensive travel, the Sumo Tournament was definitely an incredible once-in-a-lifetime experience.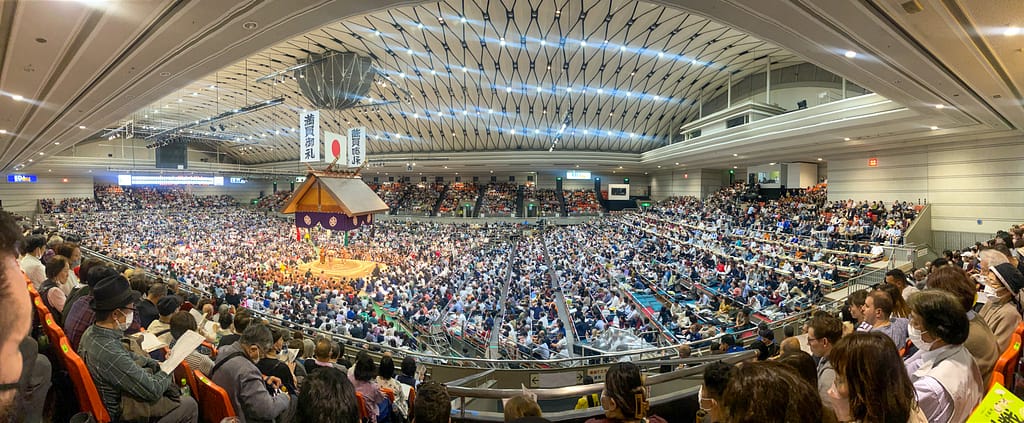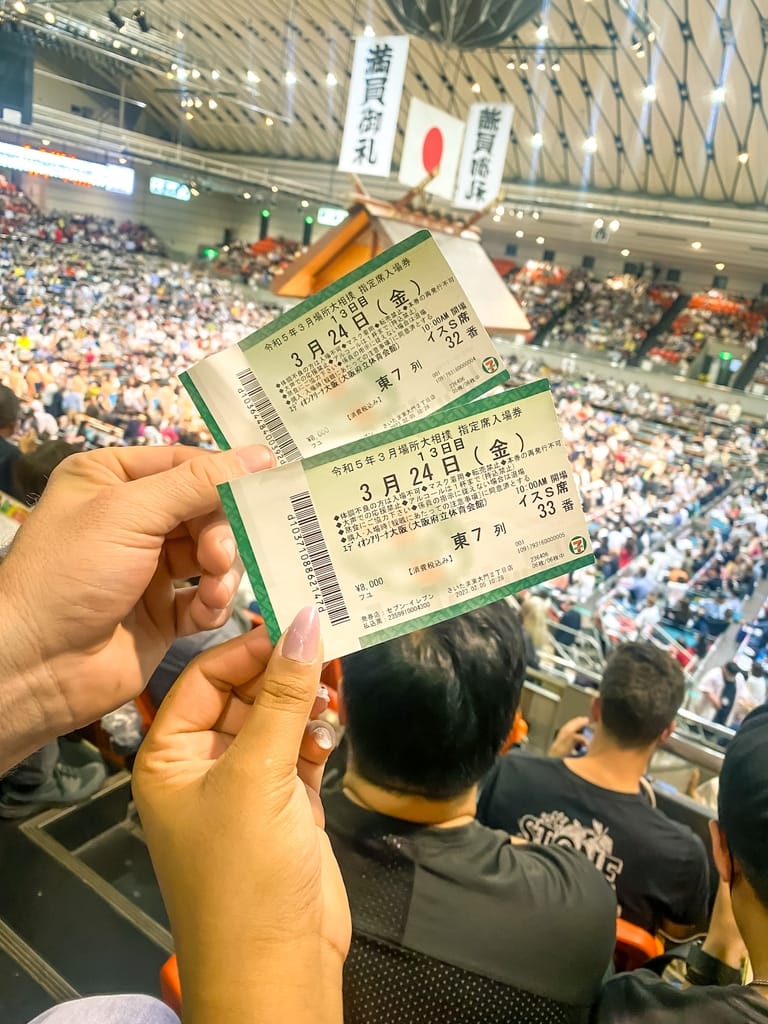 When we stayed in Kyoto, we made another day trip to Osaka since it was only about a 40-minute ride by local train.
The Grand Sumo Tournament (or "basho") happens six times a year, in different regions of Japan. Buy Sumo Tickets online made it super easy for us to get tickets. Strongly suggest going through them!
Other things we did and saw in Osaka:
Universal Studios.

Our goal was to visit Super Mario World but it required purchasing time entry tickets in advance. (They were all sold out). We learned that if we arrived at the park 1.5 hours before the scheduled opening time, there was a high chance we could enter that area before they started checking for tickets. But, we missed the train and arrived just when the gates were opening. We received random entry tickets which were for 9 PM at night. We did not want to stay that long in the park so we explored other areas instead, including Harry Potter World.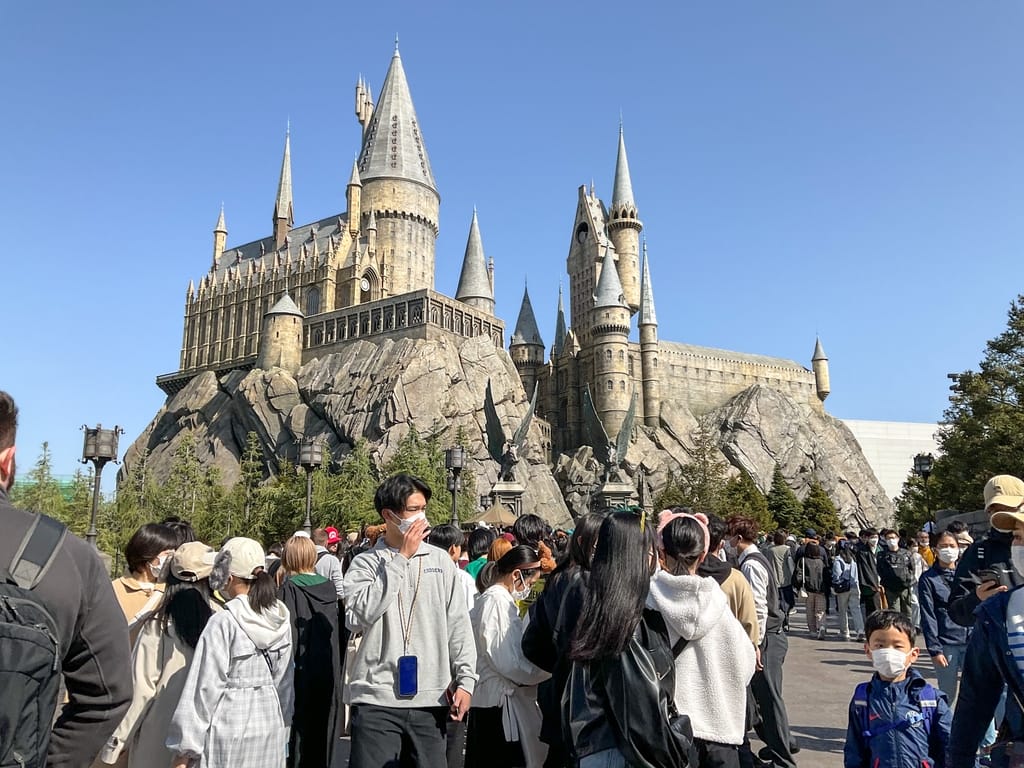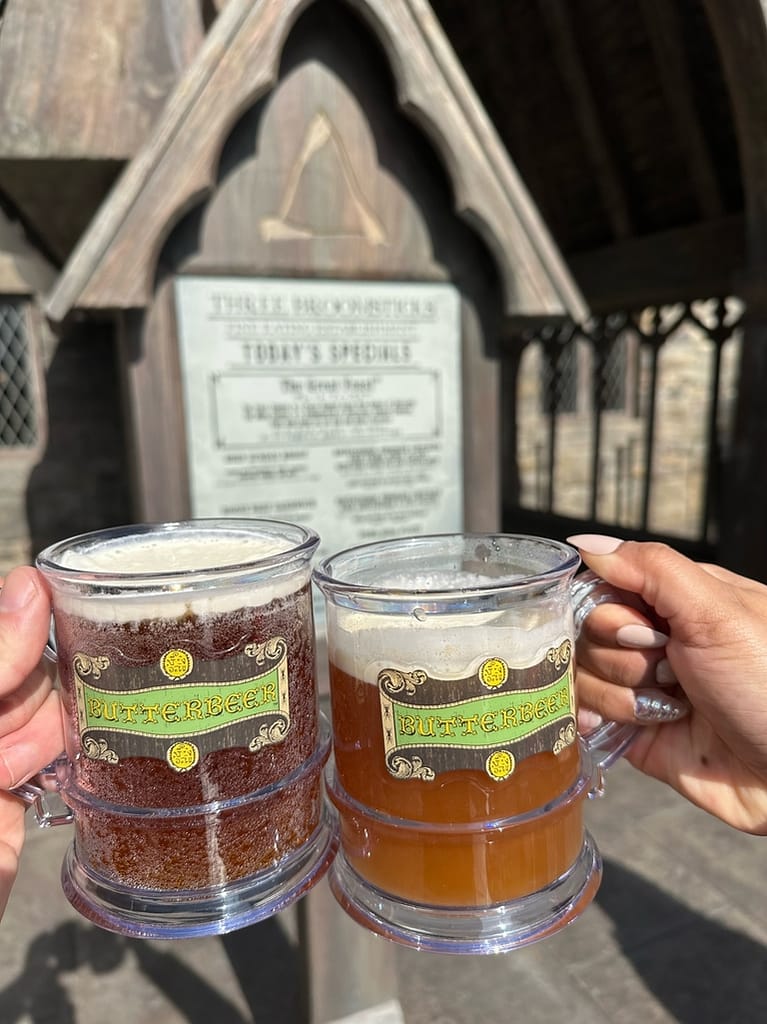 FYI you can't buy tickets directly from the website because they don't accept foreign cards, with the exception of American Express. We purchased tickets through Klook. If you sign up for Klook using my referral link, I earn a small commission at no cost to you!
Visiting the Glico Running Man in Dotonburi. Then we explored the famous walkway of food around the corner. We were so overwhelmed with all the options and ended up eating at a Korean Fried Chicken joint. It was tasty.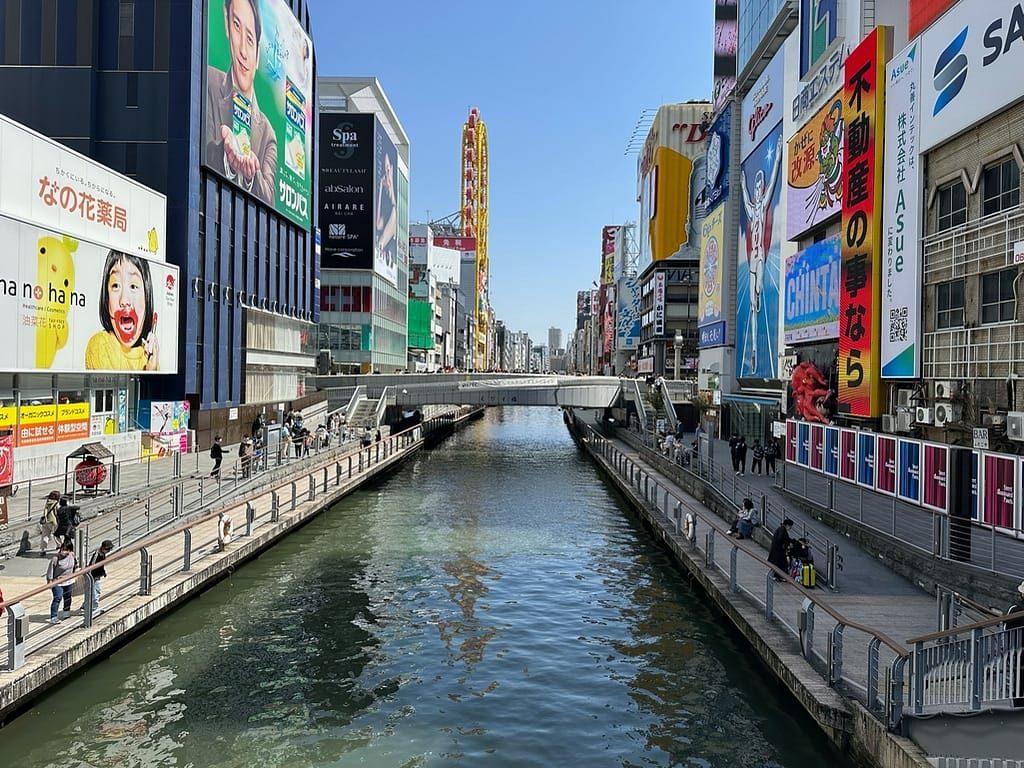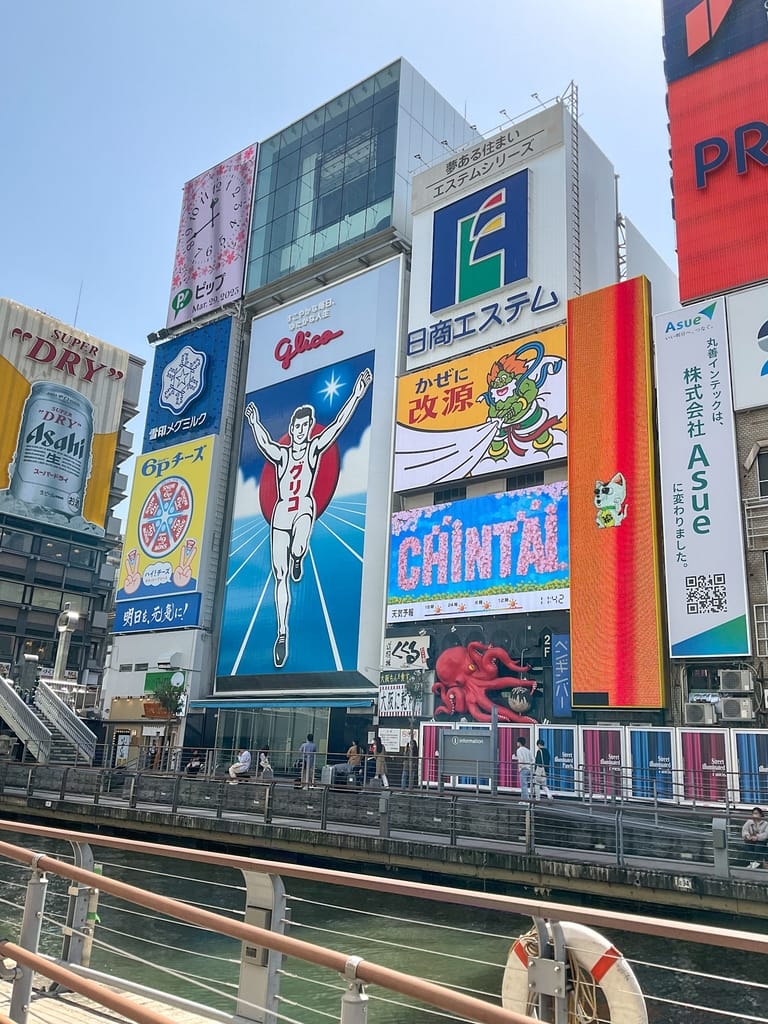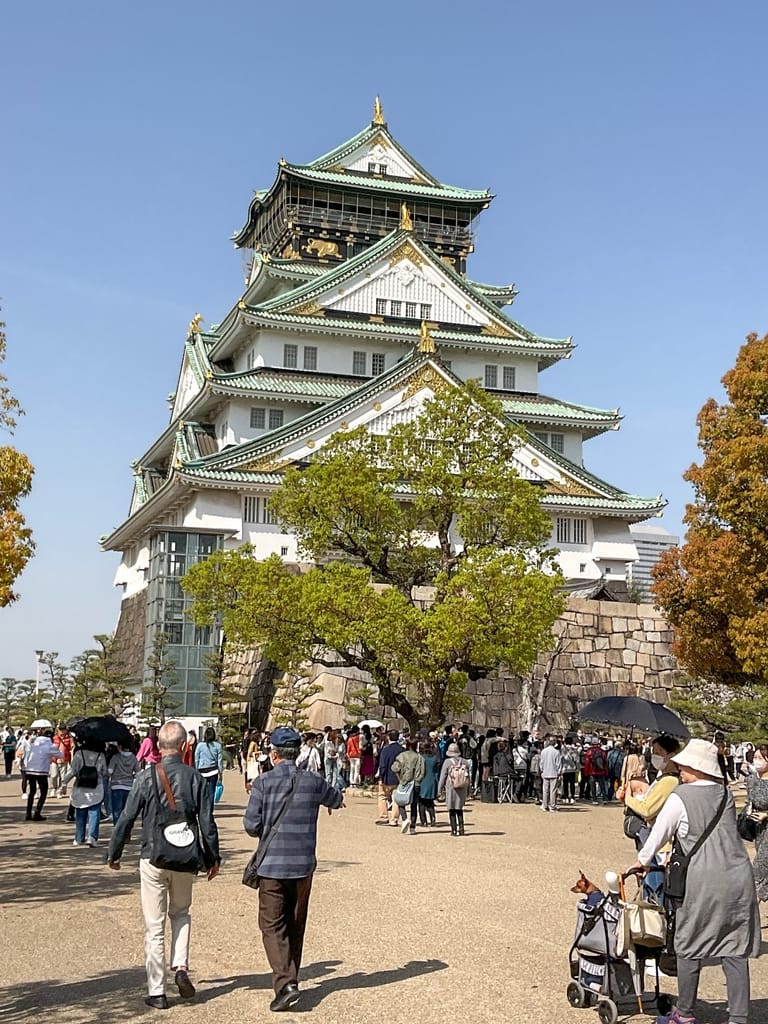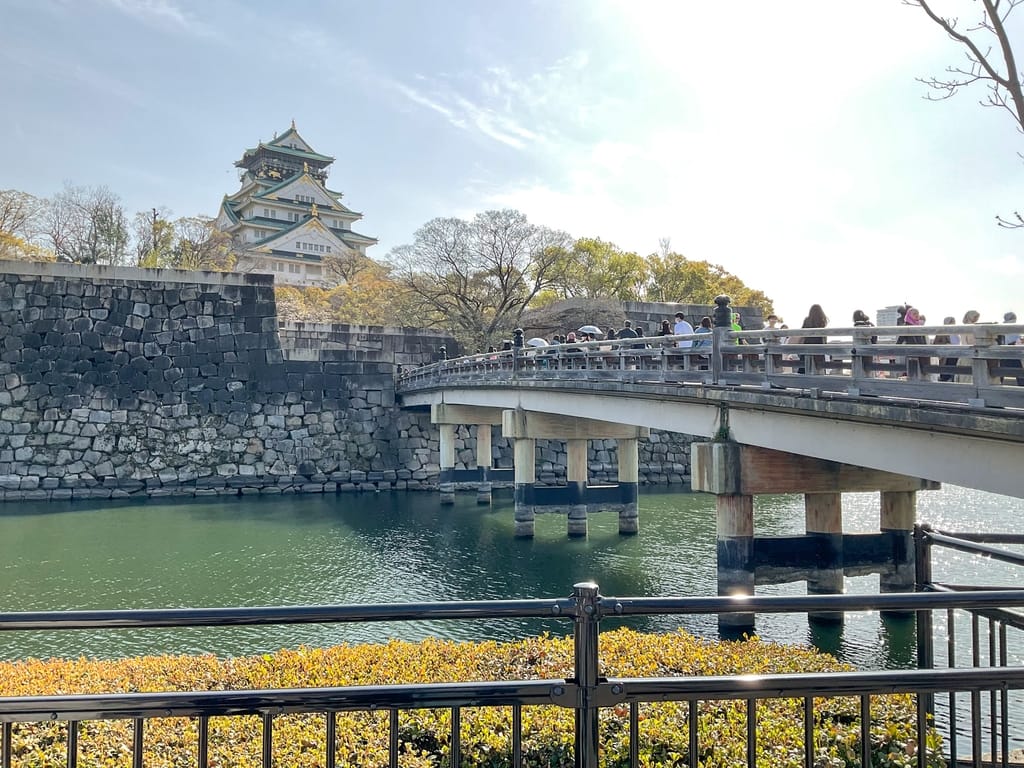 Osaka Highlight:
Watching a Sumo Tournament.
Hiroshima
Hiroshima was another day trip we took from Kyoto. My fiance is a huge history buff so visiting the Hiroshima Peace Memorial Museum was on top of his must-see list. He was more determined to visit the museum after learning about the Nuclear Tricycle.
Watch the Nuclear Tricycle video; you'll understand why we were so moved. CW: Deals with child death.
Hiroshima itself is a beautiful town with lots to do in the area but chose to limit our exploration to the museum and park. It was surreal to witness the devastation of the atomic bomb, especially when we stood in front of the atomic bomb dome. When we entered the museum, we could hear so many people crying as we wandered the exhibit. It didn't take long for us to join them.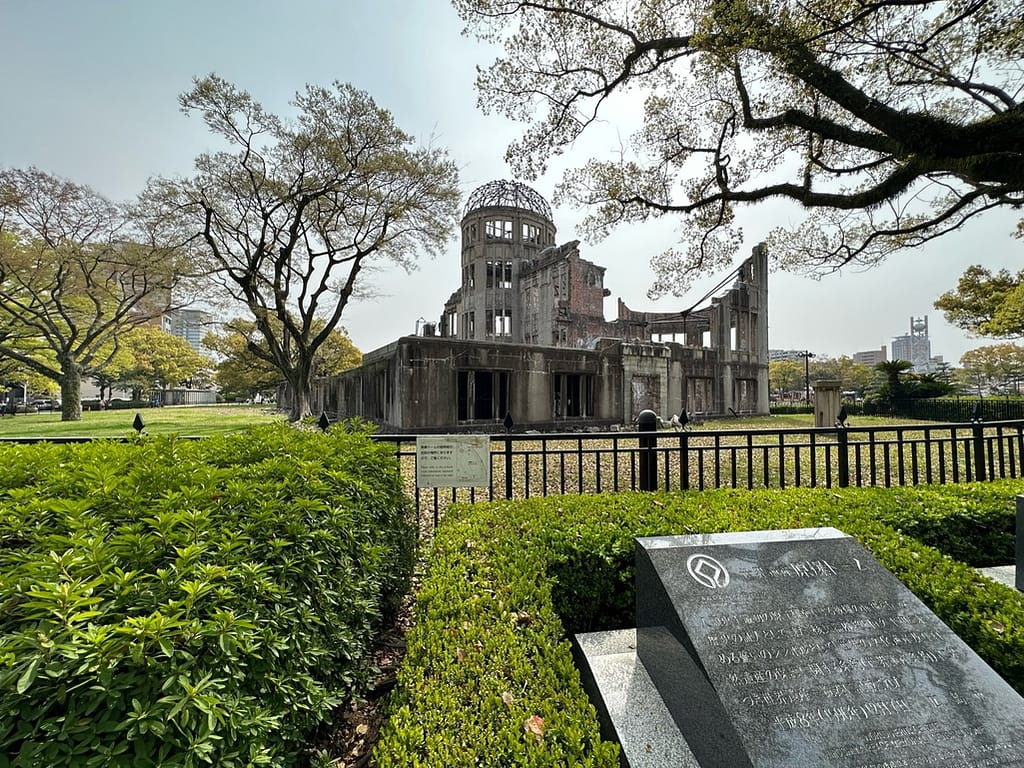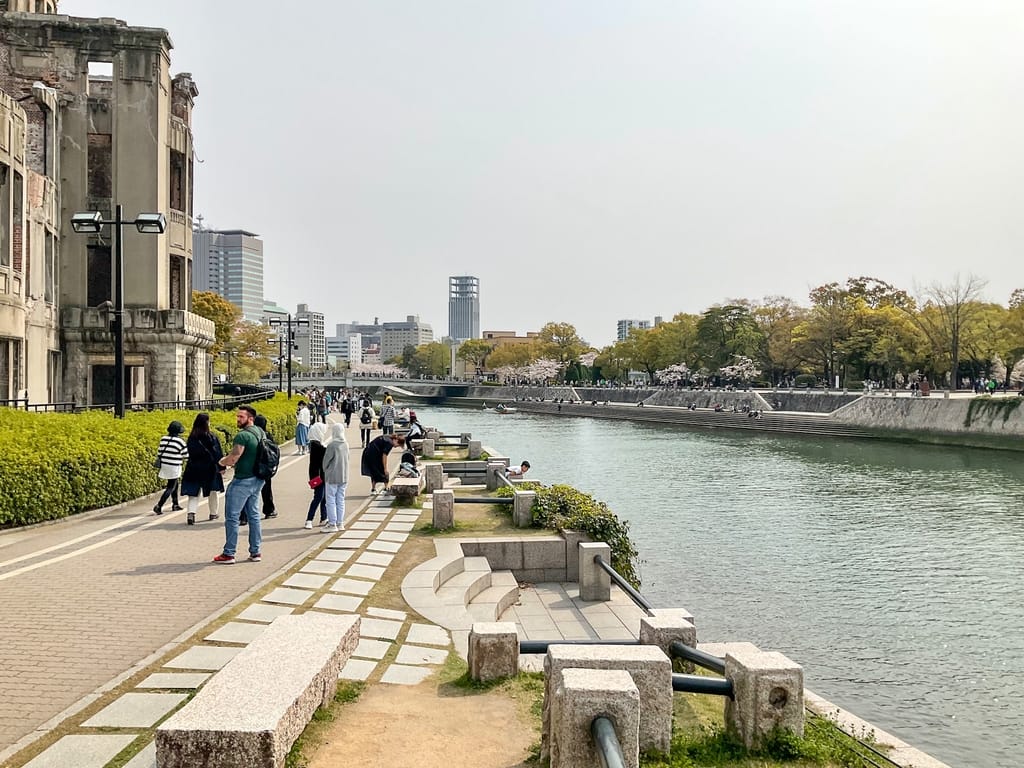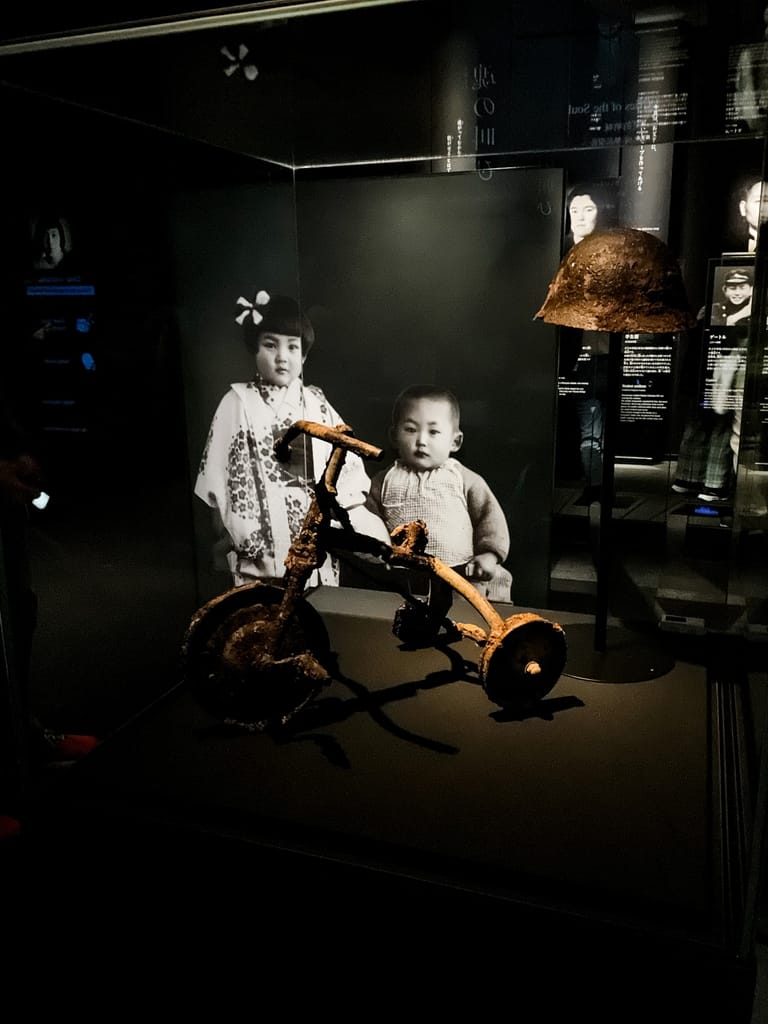 Hiroshima Highlight
Seeing the Nuclear Tricycle with our own eyes.
Kyushu (Kumamato)
The best part of our Japan trip, (which was also the last leg of our trip), was our in the southernmost region of Japan, Kyushu. Honestly, this was the main part of our vacation where we actually relaxed and weren't running from place to place to visit sites.
A friend of mine who spent a few years living in this region told me it's well-known for its onsens. In my search, I came across Ueki Onsen, a town known for its various hot springs and warm hospitality.
Since my fiance has over 30 tattoos, he typically isn't allowed in public bathhouses. We booked a stay at a Yayanoyu in Ueki Onsen, an adults-only ryokan with a private hot bath, in the room.
Ryokan Yayanoyu
From the moment we arrived at Yayanoyu, we got to experience the amazing hospitality people raved about. The manager, Kondo, and the staff made us feel welcome and went above and beyond to make us feel comfortable. I mentioned I lost my phone in Tokyo and Kondo took it upon himself to phone the police station to double-check if my phone was turned in.
There is a small bar and rest area where we helped ourselves to all the alcohol we wanted, soft drinks, coffee, and sweets. (Kondo mentioned it was the owner's birthday month so that meant we got lucky)! We got to pick our own yukatas to wear and I was provided a small bag of Mikimoto cosmetics that included face cream, lotion, and cleanser.
We stayed in the room that starts with "Z" and it was very spacious. The hot spring bath was surrounded by a lush garden and the cold water hose allowed us to tone down the bath water if it was too hot.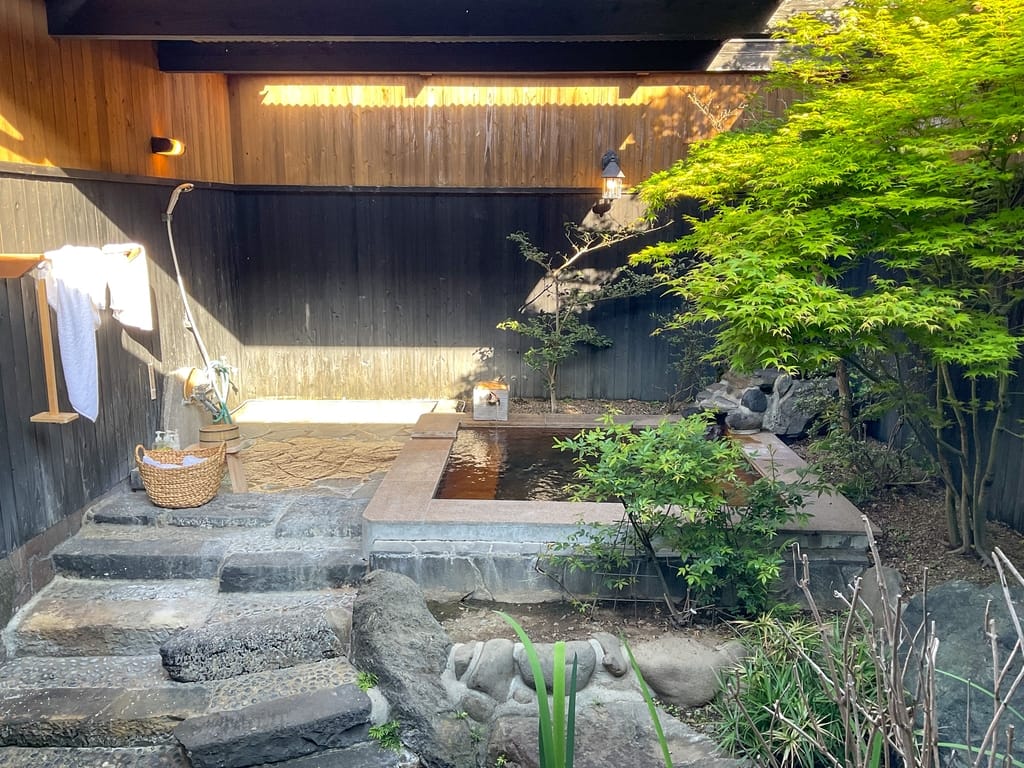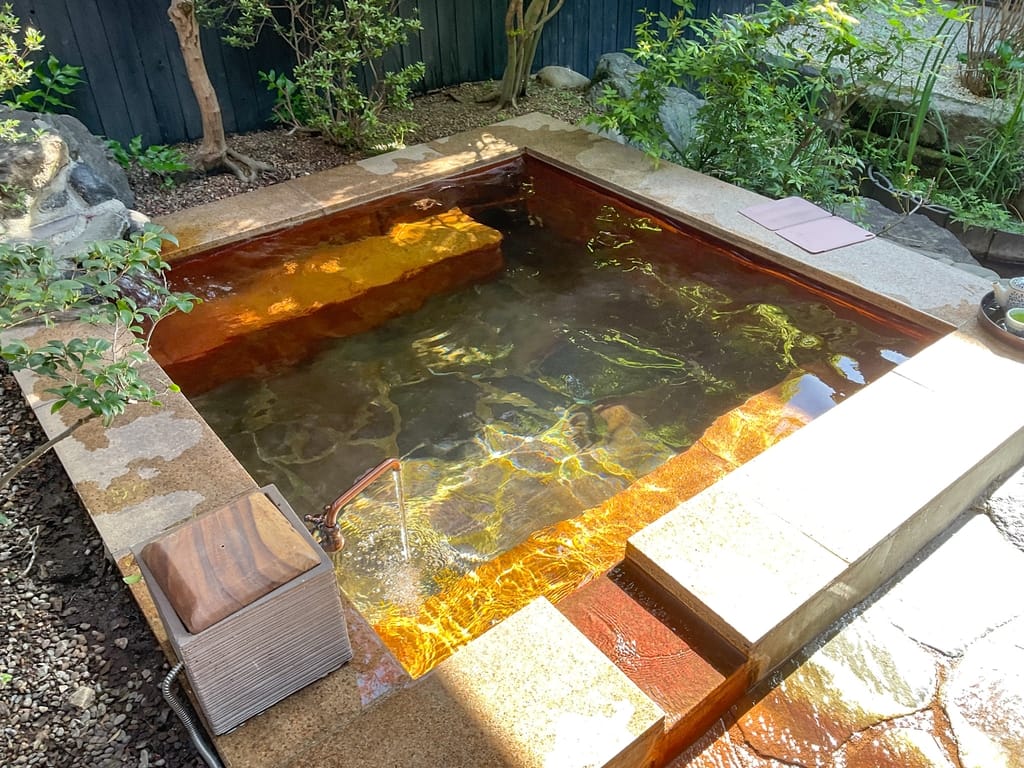 We also opted-in for a traditional breakfast and dinner, which were both immaculate. The chef studied in Italy and Japan so we had a fusion of Japanese and Italian flavors.
At dinner, Kondo always served us a round of drinks after each course (it was a 7-course dinner every night). Here's some of what we ate: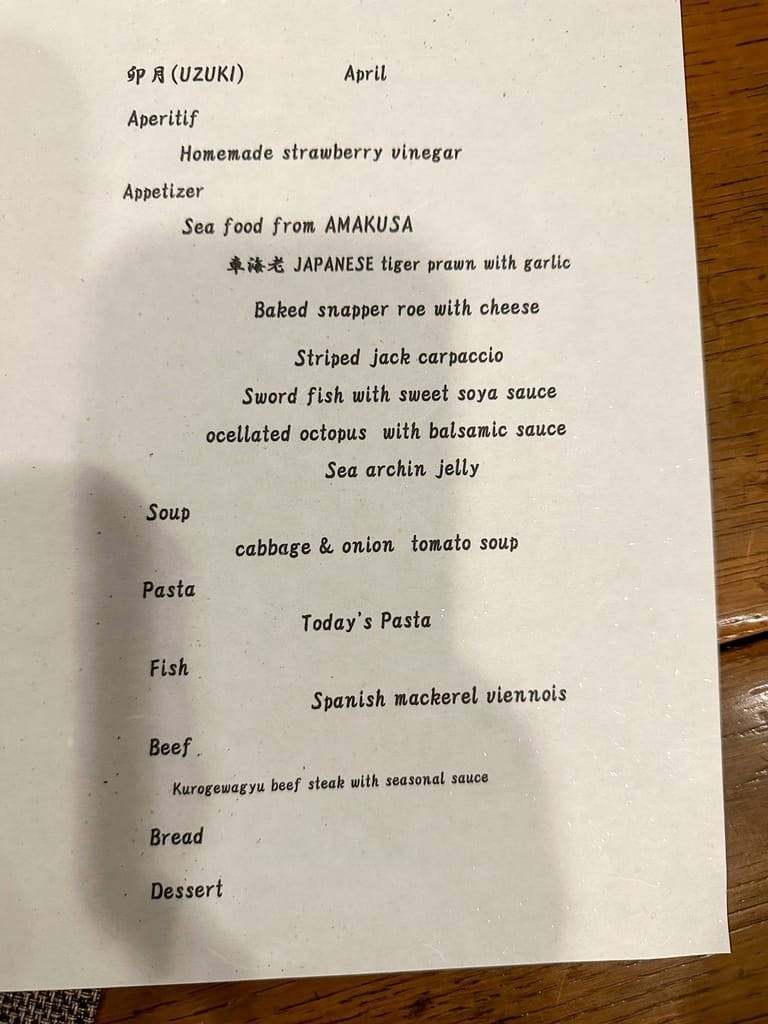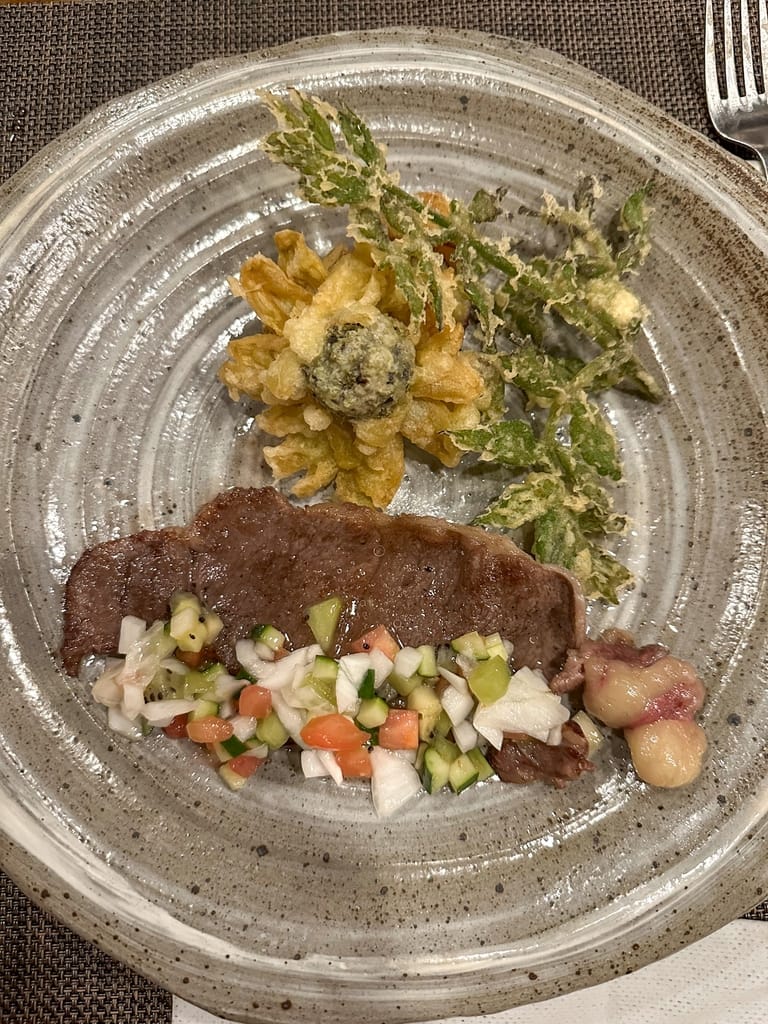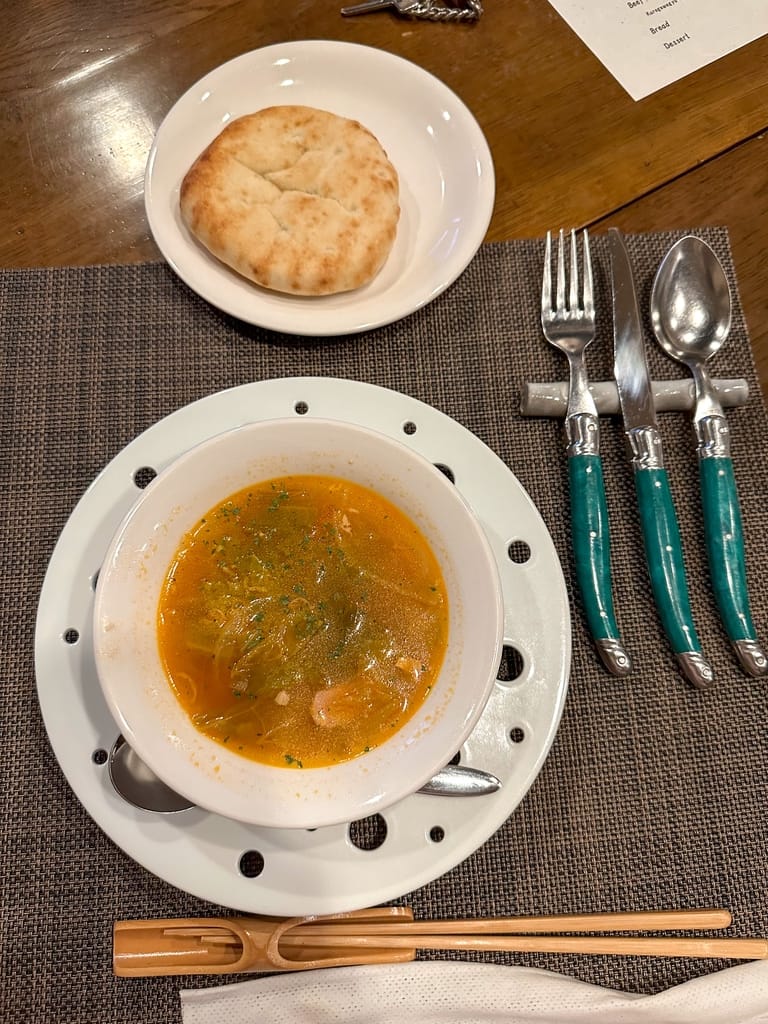 When it was time for us to head back home, Kondo offered to drive us to the airport himself and surprised us with a gift: a traditional fan.
Other things we did and saw in Kyushu (Kumamoto):
Kondo took us to the local town of Yamaga and paid for our tickets to the Yachiyoza Theater, a traditional Kabuki theatre.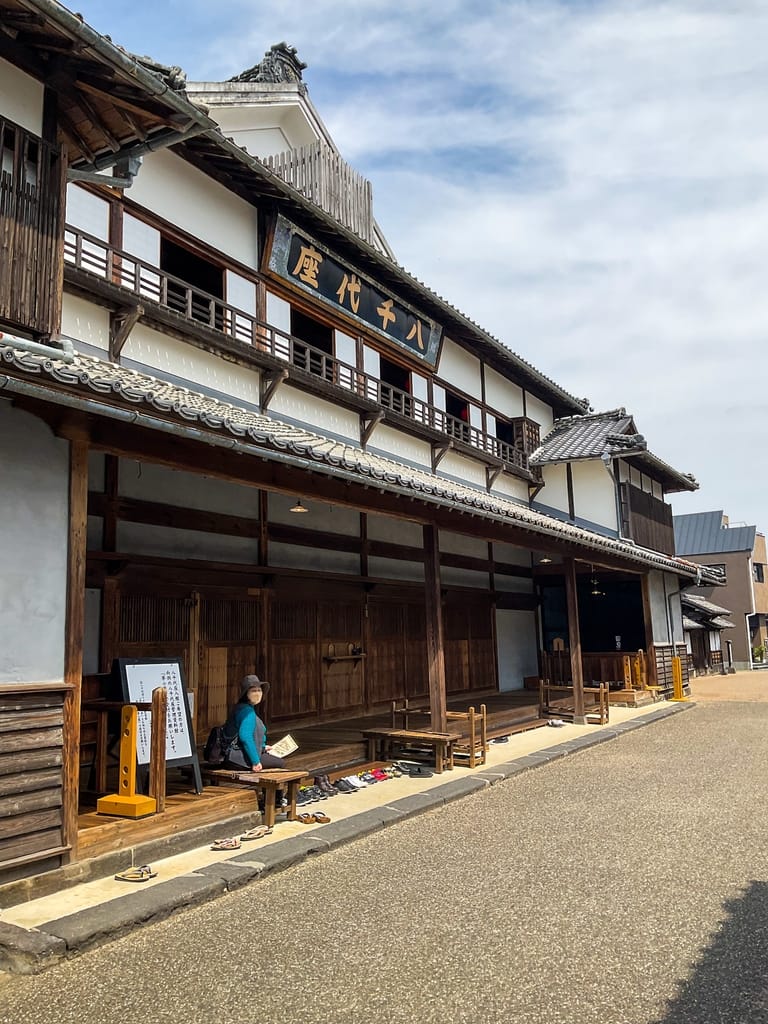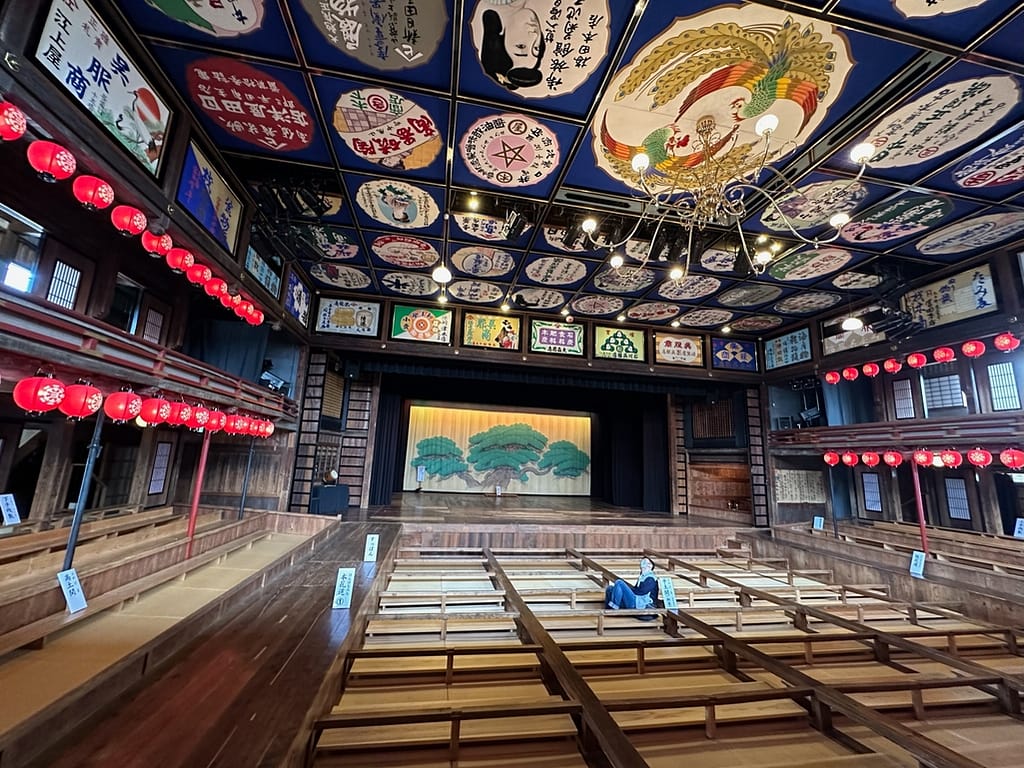 Kondo also took us to a local site called "cherry blossom lane"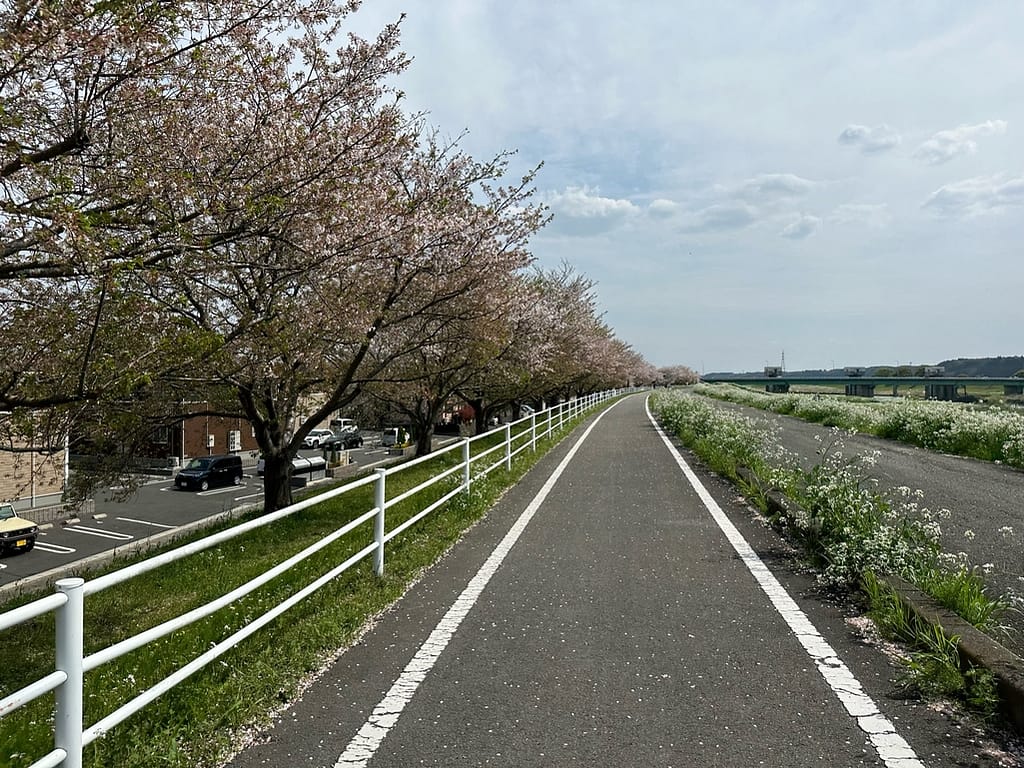 We spent one afternoon wandering the neighborhood, walking into different shops and onsens where we chatted with locals about our travels.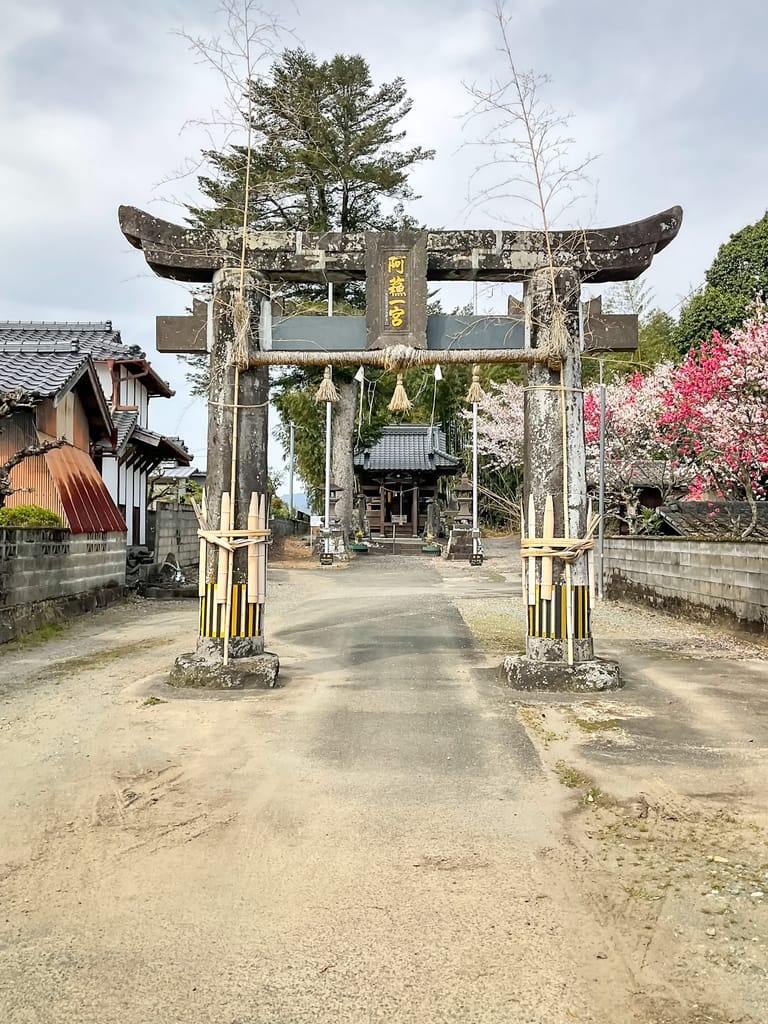 Kyushu (Kumamoto) Highlight:
Slowing down and relaxing in the beautiful countryside of Kumamoto at Ryokan Yayanoyu.
Planning to return
We both agreed while we saw and did a lot, there is so much we still want to see and do in Japan. We're planning to return during the fall or winter season next year so we can explore Northern Japan. Until then, I'm just thankful I got the opportunity to fulfill my Sakura dreams of visiting Japan.
Have you visited Japan? Or want to? Leave a comment below and share your travel tales with me.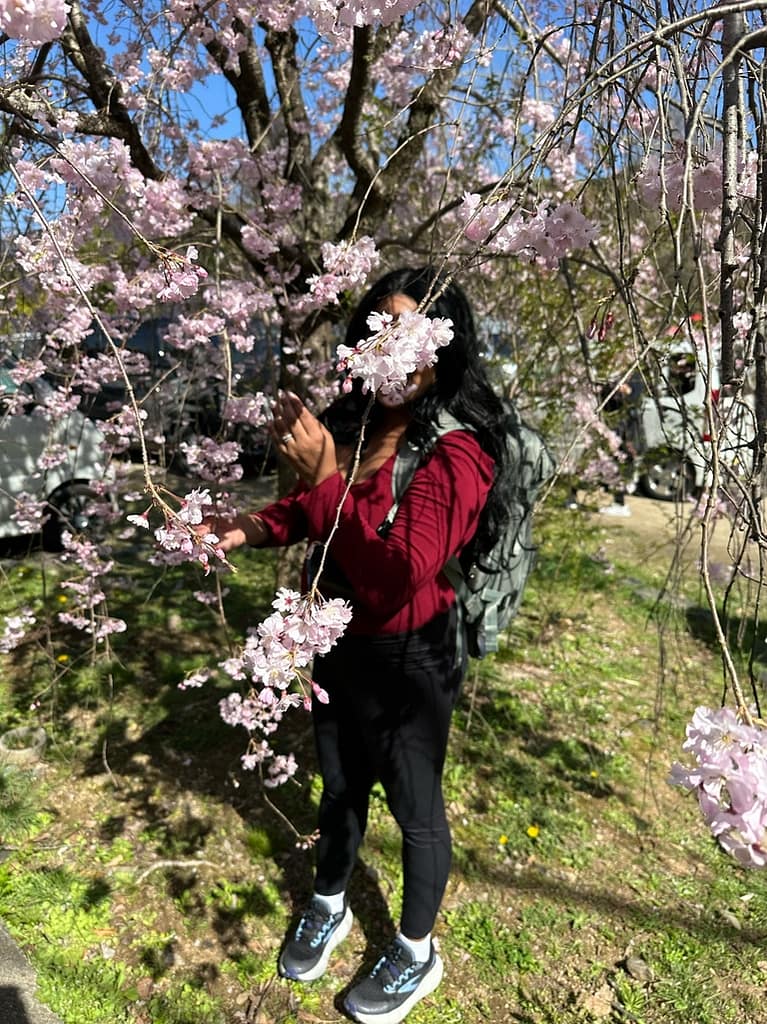 Ready to travel Japan?